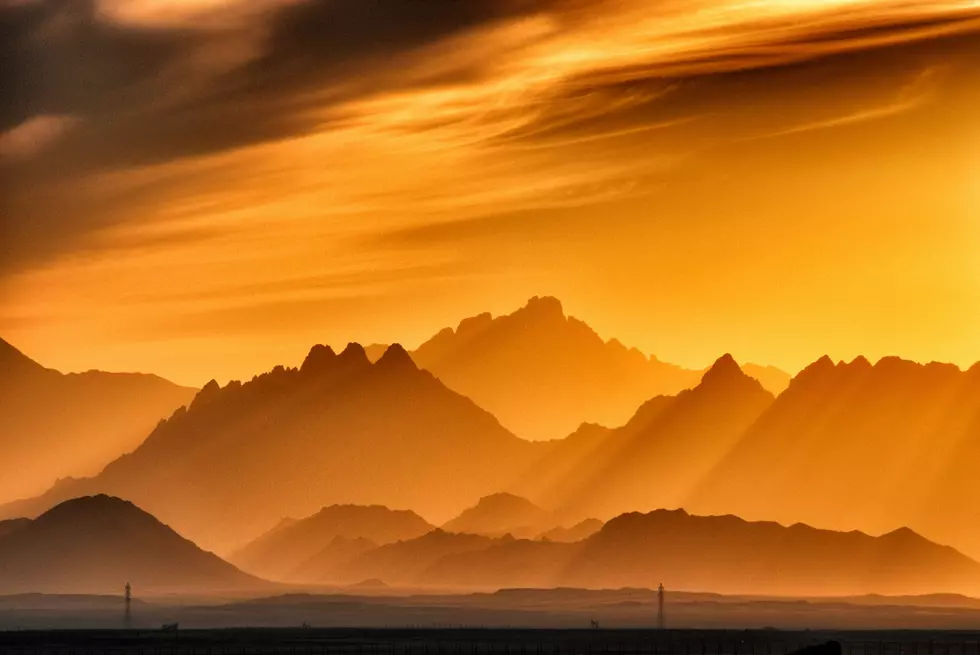 Are You Breaking This Montana Law? Most Might Not Even Realize It
Photo by Sergey Pesterev on Unsplash
Have you ever been out enjoying our lovely countryside or maybe you are taking a hike off the beaten path and come across trees or fence posts that have orange paint on them?
Some may think, "that tree must have a disease and will be chopped down". That assumption is not completely out of left field, as that is a way for loggers to know what should stay and what should go. But if you see orange paint on fence posts or trees you could end up with a fine or even some jail time.
Orange paint on posts, trees, or boards signifies that you are indeed about to enter private land.
This may not be news to people who have lived here for years, BUT with new people moving in constantly and tourists hiking the rolling mountains without a care in the world, there is a law that you could be breaking. Most land is posted with orange paint in Montana, on the tops of fence posts, or with a simple sign.
According to Montana Title 45, trespassing in Montana is defined as:
Criminal trespass to property. (b) enters or remains unlawfully in or upon the premises of another. (2) A person convicted of the offense of criminal trespass to property shall be fined not to exceed $500 or be imprisoned in the county jail for any term not to exceed 6 months or both.
It's important to remember that the land you are exploring may be beautiful and the perfect backdrop for your latest Instagram post, but could be the land of a family who has been there for generation after generation.
Unless you are ready to possibly pay a fine or hang out in the clink, be respectful. If you see orange posts, turn around and go back to your vehicle. Just a friendly reminder, Montana law does allow any person to conceal carry a weapon without a concealed weapon permit as long as that person is eligible to possess a firearm under state or federal law.
Vintage Photos Of Montana
It's hard to imagine what Yellowstone National Park would look like in black and white. We are so used to seeing the colors that make it one of America's favorite travel destinations. Jezel Doughert's grandmother passed away and like many of us do, she spent hours going through years and years of history, from old yearbooks to news clippings, to pictures. Jezel sent me a piece of history that, if not for her, I wouldn't be able to share with you.
This Family Friendly "Montana Town" Is Frozen In Time
One of the coolest places to check out in Montana is the "Old Montana" town of Nevada City. Located just on the other side of Virginia City, Nevada City is the perfect example of what life was like back during the gold rush in the 1800s.
With several different buildings to tour and friendly folks to guide you through your visit, as well as tell you the stories of the times, Nevada City is not only educational but fun for the whole family.
More From The Moose 94.7 FM