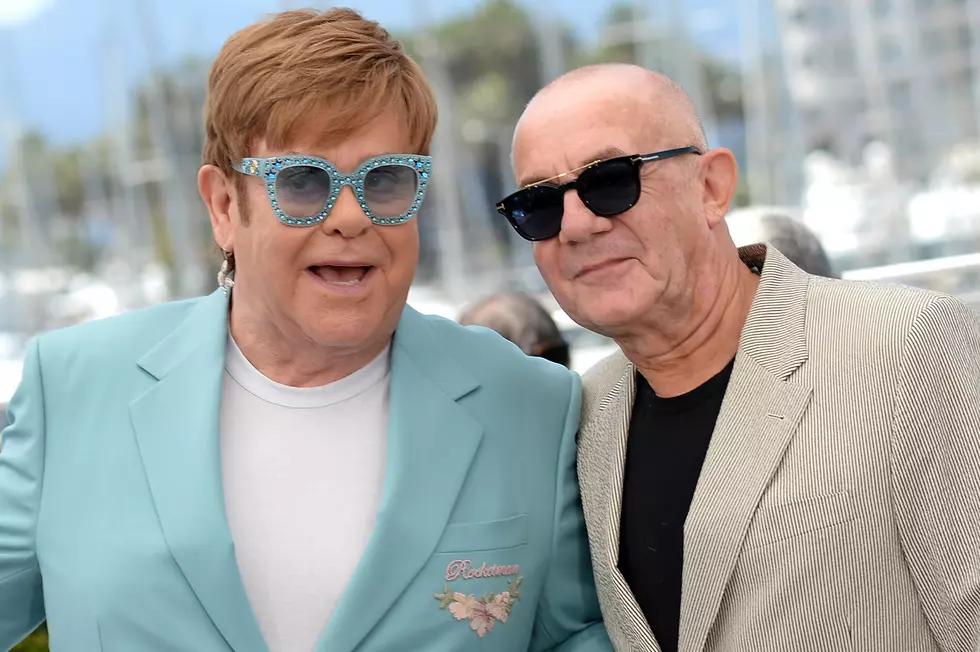 First Draft of Elton John's 'Your Song' Lyrics Sell for $237,000
Eamonn M. McCormack, Getty Images
The first draft of Bernie Taupin's lyrics to Elton John's breakthrough hit "Your Song" have sold at auction for $237,000 (£177,594).
Maxine Taupin, ex-wife of John's longtime co-writer Bernie, put a number of documents up for sale at Bonham's in Los Angeles. The inspiration for "Tiny Dancer," Maxine had kept them from the couple's five-year marriage, which ended in 1976.
Along with the "Your Song" framed sheet, the lyrics to "The Border Song" sold for $31,325, including a second verse which John didn't record for the final version. "Bennie and the Jets" went for $87,575; however, lyrics sheets for "Candle in the Wind," "Goodbye Yellow Brick Road" and "Saturday Night's Alright for Fighting" failed to sell. Other unsold lots included a poem Bernie wrote to Maxine as they realized their marriage was ending.
Bernie sold his own archive last year. Ahead of her own sale, Maxine admitted she couldn't remember how she came to possess the pages. "You don't just normally sit in a room and divide things up, but it might have happened like that," she told Rolling Stone. "I don't really remember the moment. But some of them were framed on a wall in my home and other ones were in a bank vault, perfectly preserved."
Maxine said she'd been involved in the creative process at certain points, suggesting the titles "The Bitch is Back," "Harmony" and "Love Lies Bleeding" – but she insisted she'd never pursue her ex-husband for a share of any royalties. "That is totally not my style," she explained. "Coming up with an idea for something and sharing it and telling someone that I loved to use it, that's fine. It's enough."
Elton John Albums Ranked
More From The Moose 94.7 FM