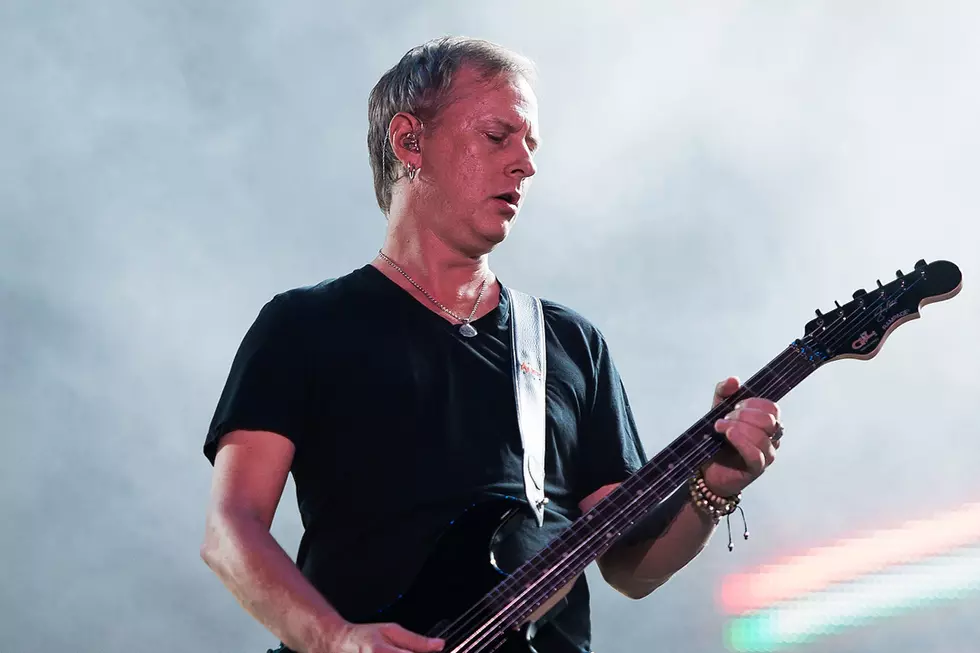 Jerry Cantrell Recalls How Alice in Chains Developed Their Twin-Vocal Sound
Buda Mendes, Getty Images
The double-lead vocals of Layne Staley and Jerry Cantrell helped Alice in Chains distinguish themselves from the other alternative bands that broke in the early '90s. But, in a new interview, Cantrell reveals how, despite his background as a singer as a student, he needed encouragement from Staley to develop their unique blend.
As reported by Alternative Nation, Cantrell was doing a Q&A at a Rock Fantasy Camp where he went into detail on his vocal training. "I had a pretty strong background in choir throughout junior high and high school," he said. "I was like the President of my choir in high school. We used to perform a capella, four part harmony a capella state competition type stuff, like Bartok, great classical type stuff, so kind of dark brooding harmonies and stuff like that."
Noting that his teacher had a "big impact" on him, he also pointed out that he gravitated towards bands that "used harmonies or had multiple singers: Kiss, the Who, Pink Floyd, the Beatles are the ultimate one, the Eagles. I always loved bands with multiple voices and harmonies. So the combination of [Staley] and I, we developed early on an easy way to work together that way. As far as writing that type of stuff, if I didn't have it, he had it, if he didn't have it, I had it. We developed a language and sound by singing that way."
By the time of the 1992 Sap EP, Cantrell had "started to sing some lead, and continued to grow along those lines with every record that we did. My role became bigger, with the support of Layne egging me on to sing more, it really became a two vocal band. ... William [DuVall, Alice in Chains' current singer] and I work within the same context, although they're two completely different guys, two completely different voices, but it works, because we work together in the same sort of context."
We'll be able to hear more of the dynamic between Cantrell and DuVall at some point in the future. Back in January, bassist Mike Inez said that Alice in Chains were working on a new album. It will be their first since 2013's The Devil Put Dinosaurs Here and their third since rebooting with DuVall in 2006.
Alice in Chains Albums Ranked in Order of Awesomeness
More From The Moose 94.7 FM