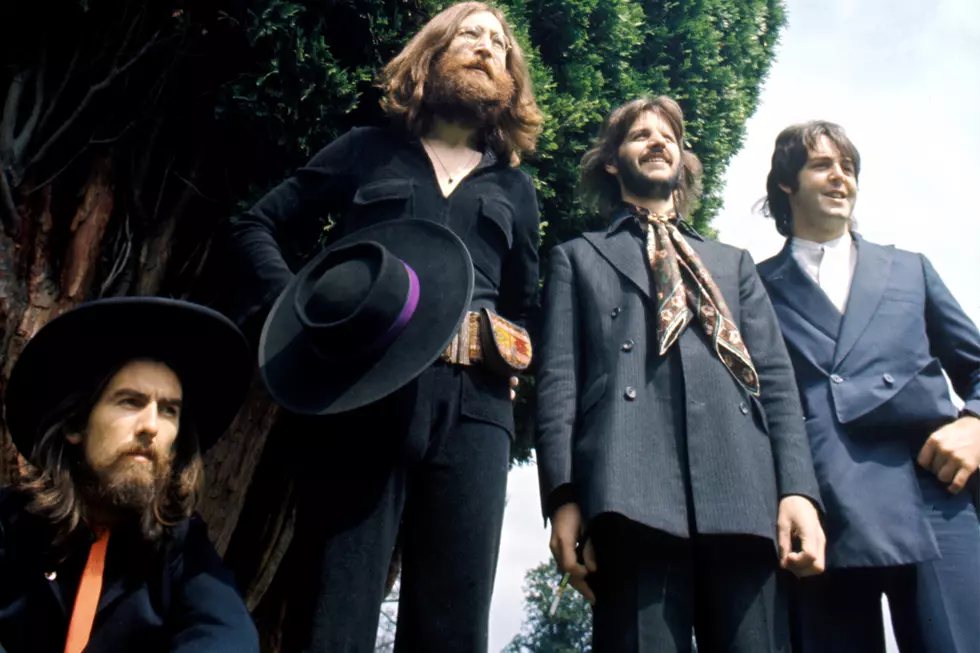 Sneak Peek: New Mixes Add Further Depth to Beatles 'Abbey Road'
Apple Corps, Ltd.
Earlier this week, a sneak peek of the newly enhanced audio was offered at the Dolby Listening Room in midtown Manhattan. Giles Martin, who previously remixed anniversary editions of Sgt. Pepper's Lonely Hearts Club Band and The Beatles was again at the helm for the half-dozen different versions of the album being released next month.
The producer, who recently served as music director for the Elton John biopic Rocketman, worked from the original eight-track session tapes overseen by his father, original Beatles producer George Martin. Along with mix engineer Sam Okell, he uncovered more of what the Fab Four originally laid down, and managed to make the LP's 17 tracks bigger, bolder and more dynamic than the first time around.
The new stereo mixes reveal more distinct vocals, a more muscular bass sound and enhanced clarity of many supporting sonic elements, including the bells, birds and crickets on "You Never Give Me Your Money" and the flutes and hand claps on "Here Comes the Sun." Another obvious accent was the more prominent placing of a guitar effect on the chorus to "Come Together." Also detected were additional nuances from George Harrison's Moog synthesizer, as heard on "Maxwell's Silver Hammer," "I Want You (She's So Heavy)," "Here Comes The Sun" and "Because." The latter track, whose intro became a bit tougher, sounds absolutely luxurious and is arguably the one that benefits most from the anniversary treatment.
The most exciting playback was an alternate take of "I Want You (She's So Heavy)"," recorded in Soho's Trident Studios. The exact timing of the recording is unclear, but Lennon's ragged vocals seem to suggest it was put to tape during one of the band's all-night sessions. The thrill was hearing the swirling, blistering Billy Preston B3 contribution that was replaced by white noise on the original LP.
The remixed Abbey Road will be available in stereo, high-res stereo, 5.1 surround, and Dolby Atmos, and accompanied by 23 session recordings and demos. The sets will be released on Sept. 27. All tracks were approved by Paul McCartney, Ringo Starr, Yoko Ono and Olivia Harrison.
50 Years of 'Abbey Road' Album Cover Tributes and Parodies
More From The Moose 94.7 FM