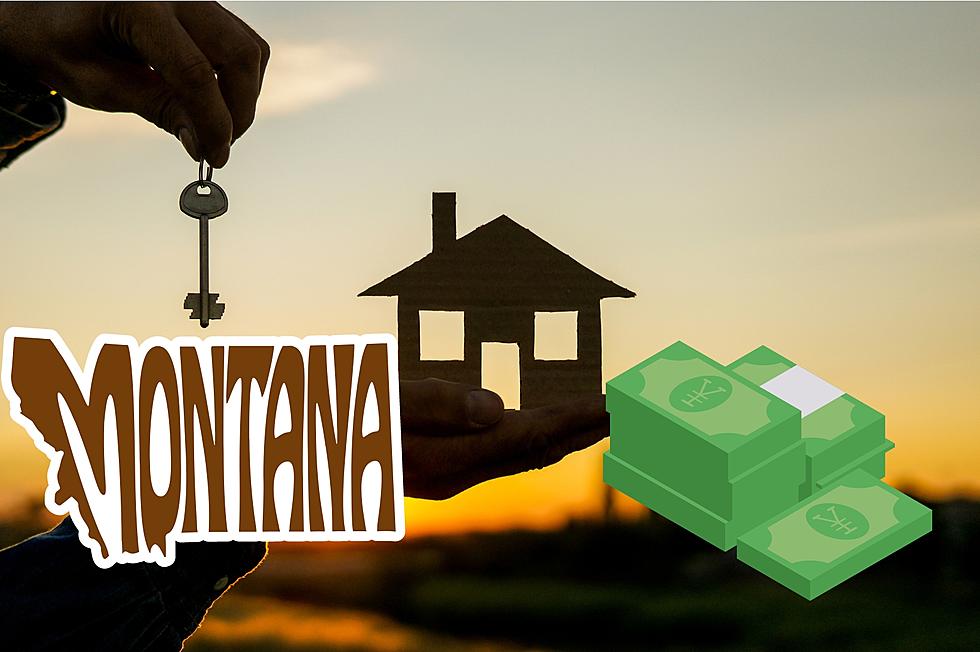 This Montana Housing Market Will Most Likely Keep Its Value
Canva Pro
If you are moving around or to Montana, this is one housing market that will hold its value.
Montana real estate has been hot over the past few years. People have been moving here in droves from all over the country and driving up prices. One of the hardest hit markets is Bozeman and Missoula.
We have seen houses go for over a million dollars in both markets, but the markets have started to cool down. The prices aren't back down to earth, but it's slowly dipping.
If you want to buy a home in Montana where the market will keep its value, we have a place you would be interested in.
Money Talks News made a list of 15 Housing Markets That Are Most Likely To Keep Their Value, and one Montana city landed right outside the Top 10.
That Montana city is Billings.
The biggest city in Montana has a great history of their homes keeping their value.
Their housing market has seen an almost 200% increase in home values in the past 25 years and a zero percent chance of their homes dropping in price in the next ten years. That's all according to historical data.
Billings has always been a city where you can find a decent home at any price. It all depends on where you want to live in the area.
Where places like Bozeman and Missoula have ups and downs with their housing market, Billings has always had consistency. The nicest upside of Billings is houses won't cost you an arm and a leg to buy.
For more details, check out MSN.
This Family Friendly "Montana Town" Is Frozen In Time
One of the coolest places to check out in Montana is the "Old Montana" town of Nevada City. Located just on the other side of Virginia City, Nevada City is the perfect example of what life was like back during the gold rush in the 1800s.
With several different buildings to tour and friendly folks to guide you through your visit, as well as tell you the stories of the times, Nevada City is not only educational but fun for the whole family.
5 Businesses Montanans Wishes Would Come Back
As most know, Bozeman, Montana is a growing town/city. The population has almost doubled in the last few years, housing prices have skyrocketed, and businesses have either strived or suffered.
The one thing that Bozeman residents all say, is they miss the "old Bozeman". What they mean is they miss the small-town feel, the minimal traffic, and the affordable living. Along with those, there are a few businesses Bozemanites really wish would return.
Here are the Top 5 Businesses Montanans Miss.
Here's The Top 10 Tourists Sites For Those Visiting Montana
Montana is known by several nicknames. Big Sky Country, The Treasure State, and the Last Best Place to name just a few. Each year, millions of folks travel to Montana to partake in its beauty, while often seeking adventure in the outdoors. From skiing to rafting, fly fishing, to snowmobiling, Montana can certainly be described as an outdoor paradise.
No matter the season, there is always something to see and do in Montana. Here's a look at The Top 10 Tourists Sites For Those Visiting Montana.
More From The Moose 94.7 FM