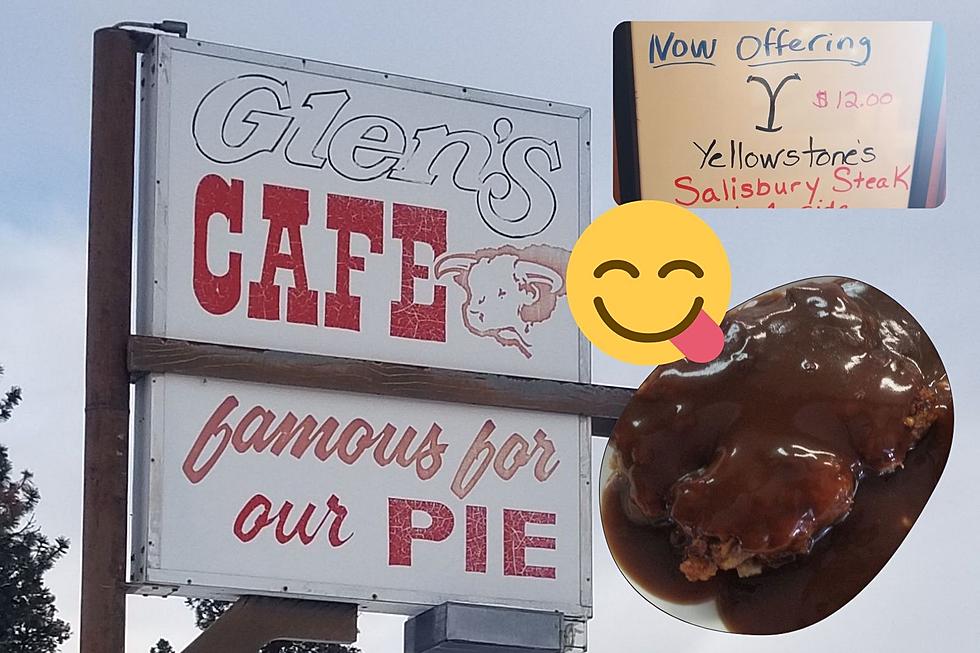 Diner Offers 'Best Salisbury Steak in Montana' From 'Yellowstone'
Credit: KC, Canva
By now, you have hopefully caught up on Season 4 of the hit show "Yellowstone." If not, I will warn you that reading further may result in some minor "spoilers."
Season 5 of Yellowstone has been officially confirmed. Filming in Montana is scheduled to begin in May, with nearly all of the show being filmed in western Montana. Season 4 was filmed in and around the Missoula and Bitterroot valleys. This is what made watching Season 4 that much more entertaining. Being able to point out landmarks and businesses from your hometown, on a hit television show, it was pretty surreal, to be honest.
Filming locations were scattered all over Missoula, Hamilton, and Darby. We saw Missoula scenes featuring the Missoula County Courthouse, The Silver Dollar Bar, and Ruby's Cafe. During the Season 4 finale, we watched a scene featuring a small Montana restaurant in Florence, MT.  Glen's Cafe has been around for 50 years. As the sign says, they are "famous for our pie." Which is true.
According to the Glen's Cafe website
The pies made by Fritz and Joanne made Glen's famous. Their pies were featured in Geo magazine and Reader's Digest.
Since the following scene from "Yellowstone" was filmed at Glen's Cafe, they have been famous for something other than pie. Something that wasn't even on the menu, until Kevin Costner showed up.
In the scene, John Dutton (Costner) sits down at Glen's Cafe for a bite to eat. After ordering, he recognizes Jamie Dutton's biological father Garrett (Will Patton.) For much of Season 4, John had suspicions that Garrett was trying to turn his son Jamie against him. Not to mention rumors of Garrett ordering a "hit" on John. After a brief chat, John loses his appetite and offers his meal to Garrett saying, " You never know which meal will be your last."
Could this be John Dutton's favorite meal? "Best Salisbury Steak in Montana."
We had to try it for ourselves. So we stopped into Glen's Cafe for a quick bite to eat. Little did we know, Salisbury steak was not on the menu. But, it is a "Daily Special." After ordering, the super nice waitress and the cook/owner joked about how they were forced to create a Salisbury steak special just because of the demand for it from fans of the show.
So how was it? Can it truly be the "Best Salisbury Steak in Montana?"
For those not familiar with the dish, it is simply a hamburger steak smothered in gravy. The hamburger steak features onion and breadcrumbs for the patty, which is then almost "chicken fried" and served with a heaping side of mashed potatoes (or your choice of side). The meal was the epitome of comfort food.
Did it hold up to the hype? Judging by the clean plate, it was. The "steak" was fried to a perfect golden brown crisp and was packed with flavor. Not to mention, the gravy was phenomenal. I got to say, for the crew at Glen's not having it on their daily menu, they did not let fans of "Yellowstone" down. John Dutton was right. If the day came, it is good enough to be the last.
MUST SEE: John Dutton's Yellowstone Ranch is Real and Here are 12 Pics
20 Montana Distilleries You Have to Visit
The Montana distillery scene is certainly taking off, and with the access to local ingredients, you can feel good about supporting these establishments all across the state. Here are 20 distilleries that are worth a visit.
More From The Moose 94.7 FM