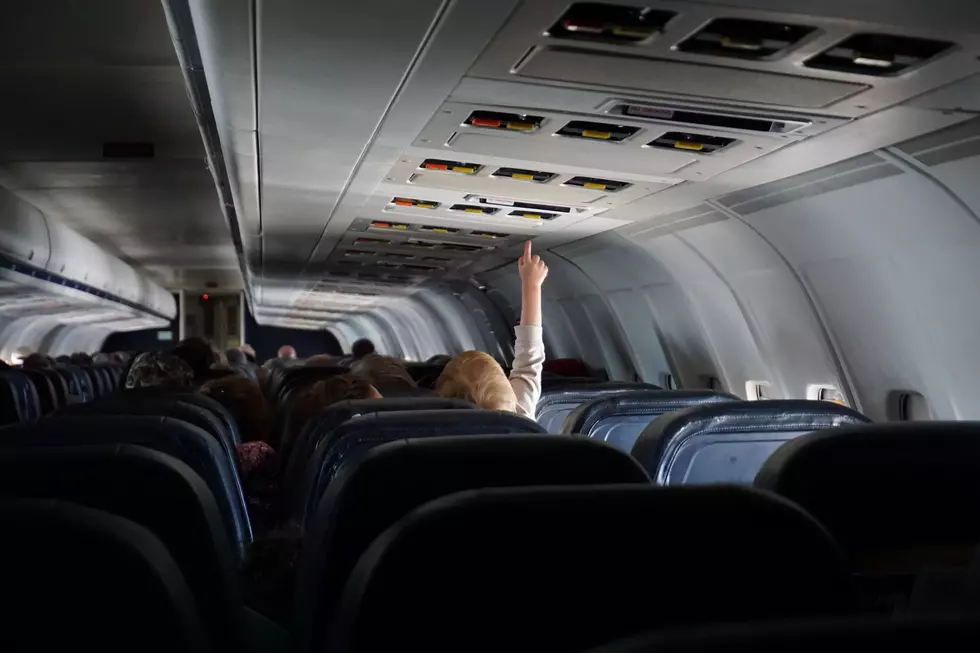 How Old Do You Have to Be to Fly Alone?
Photo by Steven Thompson via Unsplash
Flying alone is stressful to a lot of adults, let alone young kids. But the age requirements for 'solo' flying may shock you.
We recently chatted about Montana's laws regarding age requirements for leaving kids home alone and for riding in the front seat, but what about air travel? With the holidays coming up and the jump in travel rates, we thought we would see what age requirements for flying were.
When I imagine kids flying alone, my mind goes straight to Home Alone 2 when Kevin McCalister accidentally boards the wrong flight and goes to New York. Fortunately, in the real world, there's a process in place to prevent this if children are flying alone. 
 How young can kids fly alone, and on what airlines? 
USA Today states that most commercial airlines, like United, Delta, Southwest, and American, require parents or relatives to escort the child to the departure gate. This way the kids aren't alone in the airport. 
Shockingly, children as young as five years old can travel by themselves. However, their flights must be nonstop to the final destination and have zero connections. 
That makes total sense. You don't want your young kids trying to find a new gate in a busy airport. You want to make sure all of your bases are covered. 
I'm not a parent, but I would have a hard time letting a five-year-old fly alone. The Bozeman Yellowstone International Airport is small, and I would feel safe letting a kid fly by themselves out of there, but I couldn't imagine leaving them to depart or land alone in massive airports like Seattle, Denver, or Atlanta. I was a menace as a kid and probably would have missed the flight. Plus, imagine a little kid trying to get off an airplane all by themselves; something that most adults don't know how to do correctly.
Would you let your kids fly alone, or do they need parental supervision? For more details, check out USA Today. 
Five Winter Getaways in Southwest Montana
Need to get out of town but don't want to go out of state? Well, here are five cozy cabins that are perfect winter getaways.
10 Great Tips If You're Moving To Rural Montana
If you plan on living in rural Montana, there are some unique tips you'll want to know.
Five Attractions To Avoid in Montana
Many people love to travel around Montana and see fun, fascinating places. We aren't just talking about out-of-towners, either. Montanans love to travel around the state and check out all cool attractions the state offers. However, there are some attractions that you should avoid in favor of better ones.
More From The Moose 94.7 FM