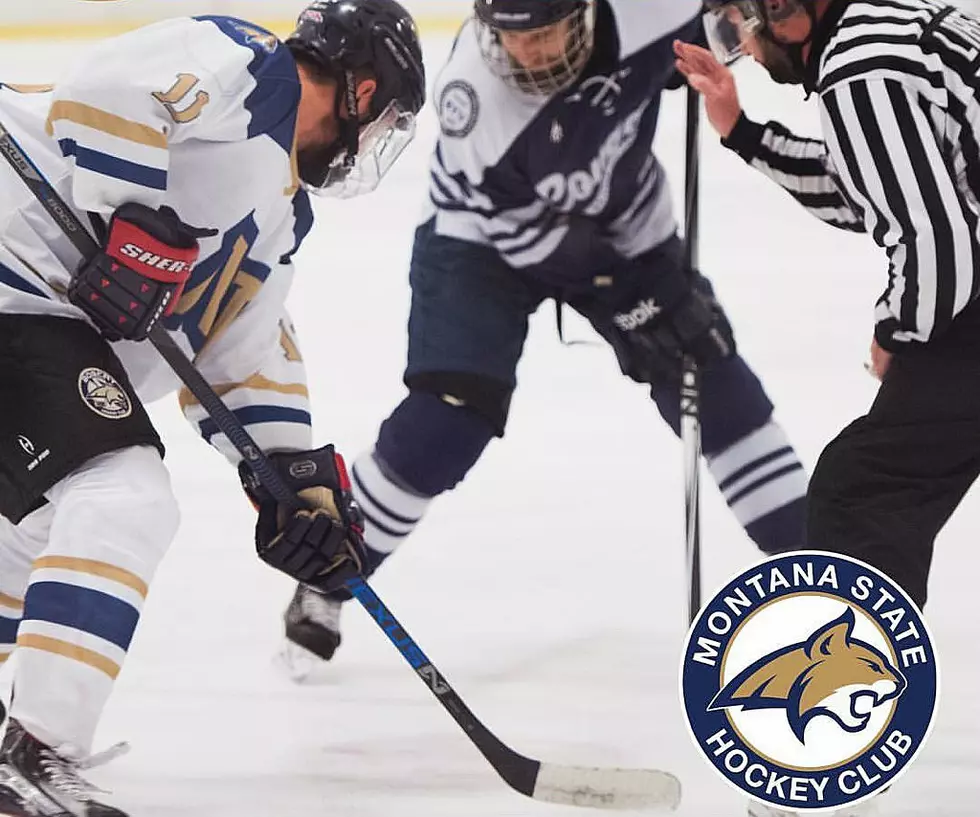 Cat-Griz Adds a New Sport to the Rivalry
Credit: Montana State Hockey via Facebook
This might be just as exciting as the Cat-Griz football and basketball games and I'm all for it.
The Brawl of the Wild between the Montana State Bobcats and the University of Montana Grizzlies is one of the best rivlaries in the nation. The rivalry has a huge history especially in football and is a point of state pride on who wins every year. The thing is we might have a new game to watch and get excited about for the Brawl of the Wild.
The University of Montana has announced they will putting together an ACHA hockey team for their varsity club sports and they will be a welcome addition. Montana State announced this on their Facebook page.
Credit: Montana State Hockey via Facebook
This is exciting to see for Montana State fans. The Montana State Bobcat hockey team has been on the rise for the past couple years. They went to the National Championships just a few years ago and they keep getting better. Plus, this gives Montana State another in-state opponent with the University of Providence Argonauts who are also quite good.
Montana State hockey plays their games at the Haynes Pavilion and Ressler Arena and if you haven't been there for a game against the University of Providence you have no idea how intense they can get. Especially cause fans and students can get right on the glass to cheer on the Bobcats.
Listen, I am excited for the Griz to bring back their hockey team because this will be a new exciting addition to the rivalry. Plus, hockey doens't really hold anything back.
Five Ski Areas You Should Check Out This Winter
More From The Moose 94.7 FM