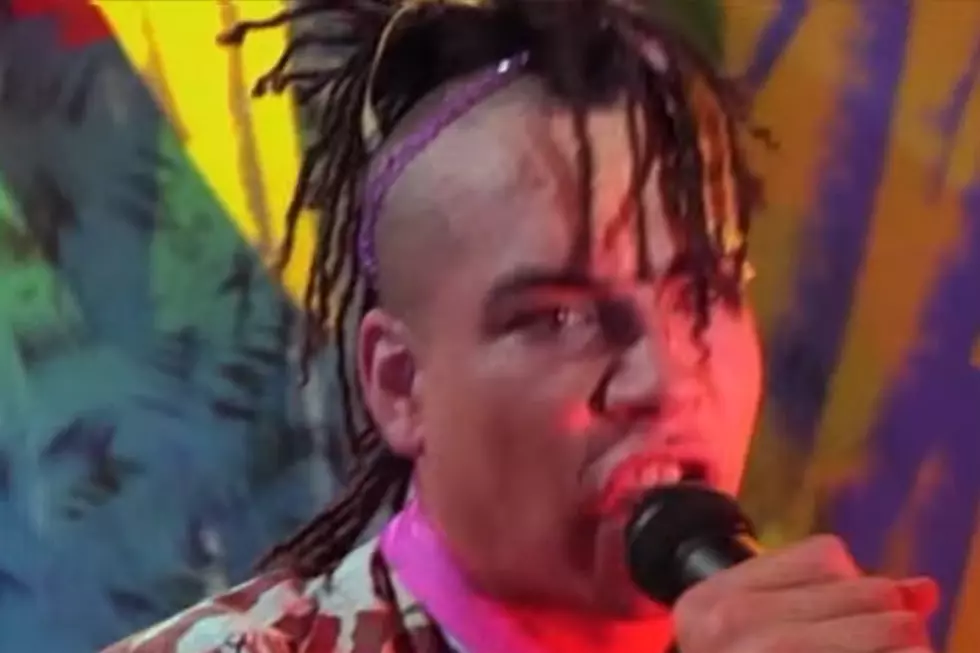 Original Faith No More Singer Chuck Mosley Dies at 57
Mordham Records
Chuck Mosley, the original singer for Faith No More, has died. He was 57.
Metal Sucks has reprinted a statement issued by Mosley's family: "After a long period of sobriety, Charles Henry Mosley III lost his life, on Nov. 9, 2017, due to the disease of addiction. We're sharing the manner in which he passed, in the hopes that it might serve as a warning or wake up call or beacon to anyone else struggling to fight for sobriety. He is survived by long-term partner Pip Logan, two daughters, Erica and Sophie and his grandson Wolfgang Logan Mosley. The family will be accepting donations for funeral expenses. Details to follow when arranged."
The band issued a statement expressing their grief and calling Mosley "a reckless and caterwauling force of energy who delivered with conviction and helped set us on a track of uniqueness and originality that would not have developed the way it had had he not been a part."
Mosley sang on Faith No More's first two albums, 1985's We Care a Lot and 1987's Introduce Yourself. By the next year, Mosley's erratic behavior – like reportedly punching bassist Billy Gould onstage – had concerned his bandmates, and before they signed a record deal with Warner Bros.-owned Slash Records, he was replaced with Mike Patton. Their new singer then helped guide Faith No More to commercial success with the 1989 album, The Real Thing.
Mosley then sued his former bandmates that same year; they eventually reached a settlement. In 1990, Mosley joined punk legends Bad Brains for two years. After that, he played in various groups and even took a job as a chef to pay his bills after claiming that he was broke.
In 2010, Mosley joined Faith No More onstage for the first time since 1988. He's appeared with them at shows a few times since then, including a pair last year to mark a reissue of the We Care a Lot album.
"With We Care a Lot, I always felt like I was part of something new and different than anything else out there at the time," Mosley said at the time. "It made me feel privileged to be a part of it. The other guys were so cool, and there was so much camaraderie. And that came across in the music; [Mike] Bordin's drums battling it out with Billy's bass in antagonistic harmony, Roddy [Bottom]'s melodic atmosphere, swallowed up by Jim [Martin]'s crunchy metal riffs. I found my place somewhere between them all – and when the album was finished, it didn't sound like anything else."
Rocker Deaths: Artists We've Lost in 2017
More From The Moose 94.7 FM