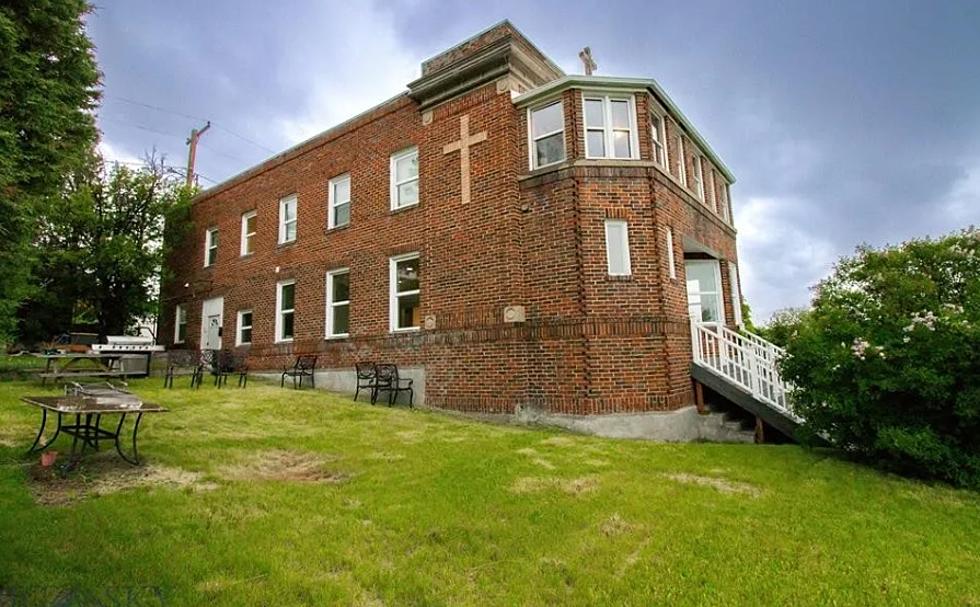 Creepy or Cool? Restored, Historic Montana Convent Is For Sale
Butte Convent 1 - Berkshire Hathaway Butte
As much as I love what they've done with the place, I'm not sure living in a an old, restored Montana convent is for me. However, the updates and modernization combined with the historic accents are incredibly cool - and this huge building could be your new home.
This 124 year old building is HUGE, and can be found for sale in Butte, Montana. It might be Montana's most interesting property on the market at the moment. With well over 6,300 square feet, there's plenty of room in this converted convent for all sorts of specialized rooms. It's really pretty cool.
Interestingly, it was less than 10 years ago this same property was listed at a fraction of it's current listing price, indicated that not only have home prices in Butte come a long way but LOTS of upgrades and improvements have been made to this historic building. It's been updated in all the important ways.
This restored convent is currently presented by Tina West and Brokered by Berkshire Hathaway - Butte. All the details mentioned in this article were gathered from the official listing on Realtor.com.  Here are the basics of this funky piece of Butte history:
PRICE: $929,000
BEDROOMS: 5
BATHROOMS: 5.5+
SQUARE FOOTAGE: 6,348 square feet
LOT SQUARE FOOTAGE: 6,011 square feet
PROPERTY ADDRESS: 1131 W Copper St, Butte, MT
PROPERTY TYPE: Single Family
PRICE PER SQUARE FOOT: $146
YEAR BUILT: 1900 (further description says it was built in 1917?)
Welcome to The Convent. This historic piece of Butte's history has been transformed into a magnificent residence merging the beauty of a brick structure with the modern convenience of updated infrastructure, all embracing spectacular unobstructed views of uptown Butte, the flat, and the Highlands.
It comes complete with 5 bedrooms, 5 1/2 baths, 2 sun porches, large open kitchen for all your entertaining needs, wood fireplace, wine room, sauna, basement area is currently a great work out room.
Also perfect for watching the majestic firework display in July. Built in 1917, the all brick structure features completely upgraded plumbing and electrical. The over 6, 000 square feet of living space boasts some of the best views in Big Sky Country.
20 Montana Distilleries You Have to Visit
The Montana distillery scene is certainly taking off, and with the access to local ingredients, you can feel good about supporting these establishments all across the state. Here are 20 distilleries that are worth a visit.
Gallery Credit: Ashley Warren
Cities in Montana That Have a Symphony Orchestra
Montana cities are packed with true, big city talent within their symphony orchestras and programs. We even have a support organization for all of the separate symphonies across the state. Treat yourself to a performance soon - you will not be disappointed.
Gallery Credit: mwolfe
13 Wicked Awesome Things You Can Buy at Montana's Worst Tourist Destination
Locals consider it one of the best local attractions, but tourists don't "get it" so they think the gift shop is weird. Check out the cool stuff you can buy at $50,000 Silver Dollar in Haugan, Montana.
Gallery Credit: Angel
More From The Moose 94.7 FM