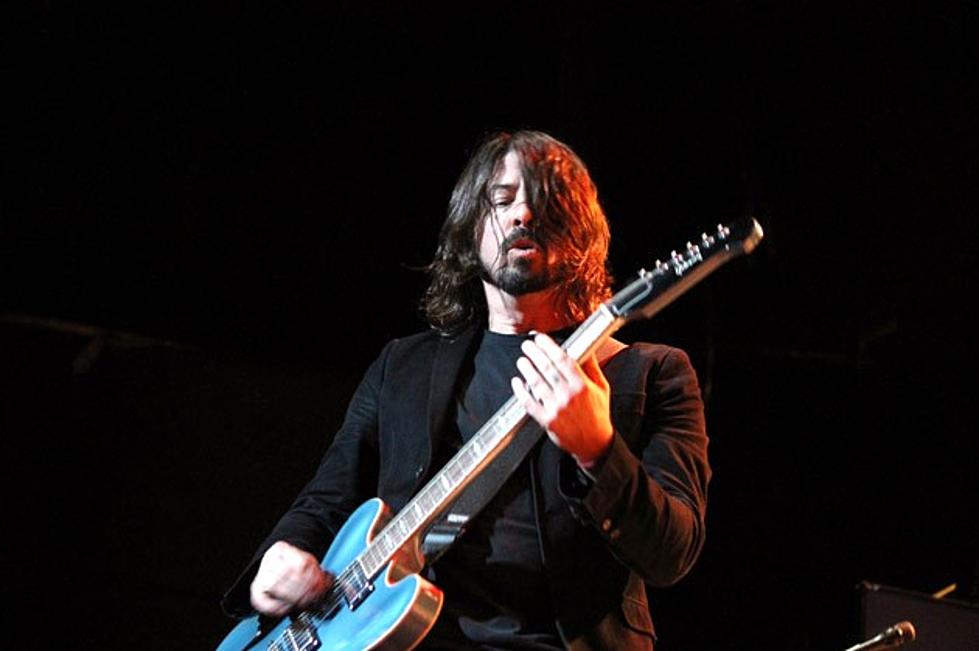 Dave Grohl: Foo Fighters Are Beginning Work on New Album
Liz Ramanand, Loudwire
So much for that Foo Fighters hiatus announced in October 2012! According to frontman Dave Grohl, work on a new Foo Fighters album is set to begin this week.
Dave Grohl may be the hardest working man in rock today, having just premiered his 'Sound City' documentary, rolling out shows with his Sound City Players supergroup and recording a track with Paul McCartney and the surviving members of Nirvana. And instead of taking a presumed long break from his main gig, Grohl is already at work on a new Foo Fighters album.
The Foo's most recent album, 'Wasting Light,' was unleashed in 2011 to much acclaim, earning the band a handful of Grammy Awards. According to NME, Grohl has decided that it's time to work on another effort. "I return to Los Angeles tomorrow to start work on a Foo Fighters record," Grohl divulged on Feb. 19, only four months after announcing a Foo Fighters hiatus in 2012.
In an earlier NME news piece, Grohl spoke of his plans for Foo Fighters after the 'Sound City' engagements were finished, and the frontman has since stuck with those plans. "We have a plan," begins Grohl. "We know exactly what's coming next, and I have the music for the next record and we're going to start working on it once we finish doing all this stuff … And we have really awesome, big plans for the next album and I'm really excited about it."
Stay tuned for more Dave Grohl and Foo Fighters news as it continues to break.