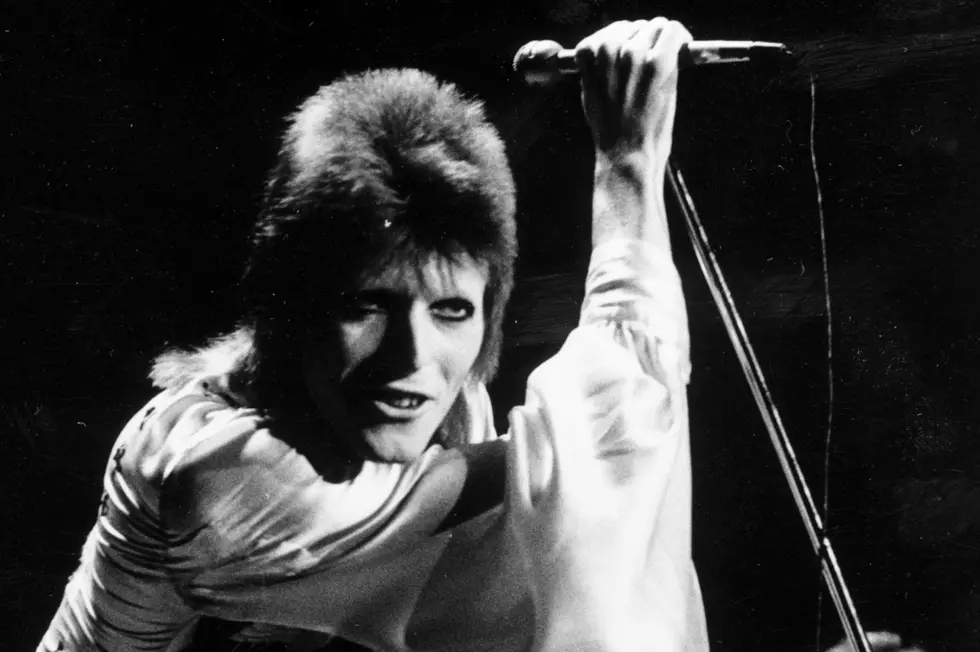 David Bowie Had Planned Ziggy Stardust Comeback, Says Manager
Getty Images
David Bowie made the decision to kill off his Ziggy Stardust persona with the full intention of staging a dramatic comeback, his former manager said.
In a recent interview with Mojo, Tony Defries said they decided to keep the retirement news secret until the final show in London in July 1973 was nearly over – with the announcement shocking Spiders from Mars bassist Trevor Bolder and drummer Woody Woodmansey, who hadn't been told in advance.
"Basically, I think success wasn't the ideal situation for David," Defries said. "When Aladdin Sane was selling enormous quantities and crowds were shutting down railway stations, just to get a glance of him, I think that's when it all began to sink in, that he was no longer an ordinary person. The Ziggy effect was taking hold and he couldn't cope with it, really."
He added that the retirement idea was partly inspired by Frank Sinatra, who'd quit show business in 1971 before staging a large-scale return two years later. "David was a big Sinatra fan," he said. "Making the comeback is the key thing." But the plan didn't work, as he continued: "We tried and failed to get promoters in America to book [a Bowie / Ziggy Stardust comeback tour] into large arenas as a headliner. So, that was a real reason for retiring Ziggy, to be honest with you… nothing to do with music or style or anything else."
The final show was followed with a glitzy party attended by a wide range of music and movie stars, but it wasn't a celebratory event for Bolder and Woodmansey. "Mick [Ronson] knew that we were doing our last Ziggy," Defries explained, "whereas Woody and Trevor didn't. I didn't want too many people to know. Where's the publicity value if you tell too many people? So, tell as few people as possible. But I said, 'If we're gonna retire, then we've got to retire in style and have a huge party and invite everybody.' It was a celebration."
David Bowie Year by Year: 1965-2016 Photographs
David Bowie's fashion sense fueled his chameleon-like career, from the early days as a mod and a folksinger through Ziggy Stardust, the Thin White Duke and beyond.
More From The Moose 94.7 FM