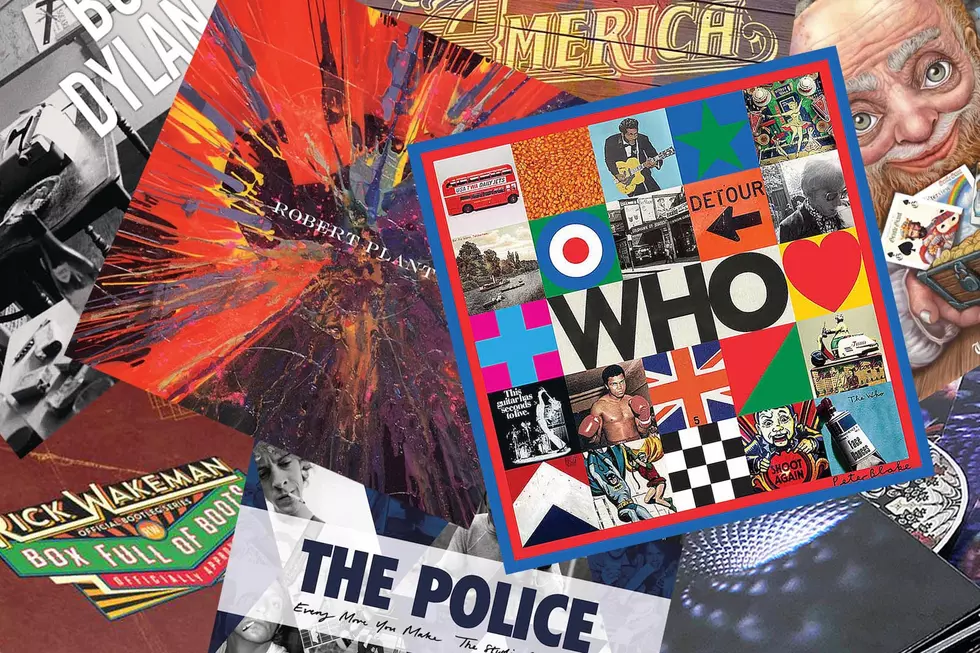 December 2019 New Music Releases
UCR
The music industry tends to wind down just as the year does. It's rare to have an important album still left unheard so late, much less a few of them. The list of December 2019 new music releases is the exception.
The Who will issue their first album in 13 years, and Pete Townshend confirms that all but two of the songs were written in a burst of creativity over the past year. Who has "no theme, no concept, no story," he adds.
Robert Plant has prepared a new vinyl singles box set that includes solo songs spanning three decades – including hit singles like "Big Log," "Hurting Kind" and "Little By Little," b-sides and other tracks from each of his albums. Digging Deep arrives in a hardback book format, with the restored original 7-inch artwork.
Frank Zappa's first solo project is also set for an expanded 50th-anniversary reissue. This new six-disc edition of Hot Rats includes unreleased basic tracks, rare and unedited mixes, work mixes and other special moments from Zappa's vault, including never-before-seen photos.
More information on these and other rock releases can be found below. Remember to follow our continuously updated list of New Music Releases for details on music issued throughout the year.
Dec. 2
Rick Wakeman, Box Full of Boots (10CD live box set)
Dec. 6
Bob Dylan, The Witmark Demos: 1962-1964 (The Bootleg Series Vol. 9)
Gentle Giant, Unburied Treasure (30CD box set)
John Hiatt, Only the Song Survives (11LP box set)
Modern English, Mesh & Lace; After the Snow (vinyl reissues)
The Who, Who
Dec. 13
America, Live In Concert: Wildwood Springs 2008
Link Wray, The Link Wray Collection 1956-62 (2CD set)
The Police, Every Move You Make: The Studio Recordings (6CD box set)
Robert Plant, Digging Deep (singles box)
Saigon Kick, The Atlantic Albums
Stone Sour, Hello, You Bastards: Live In Reno
Tool, Fear Inoculum (expanded book edition)
More From The Moose 94.7 FM