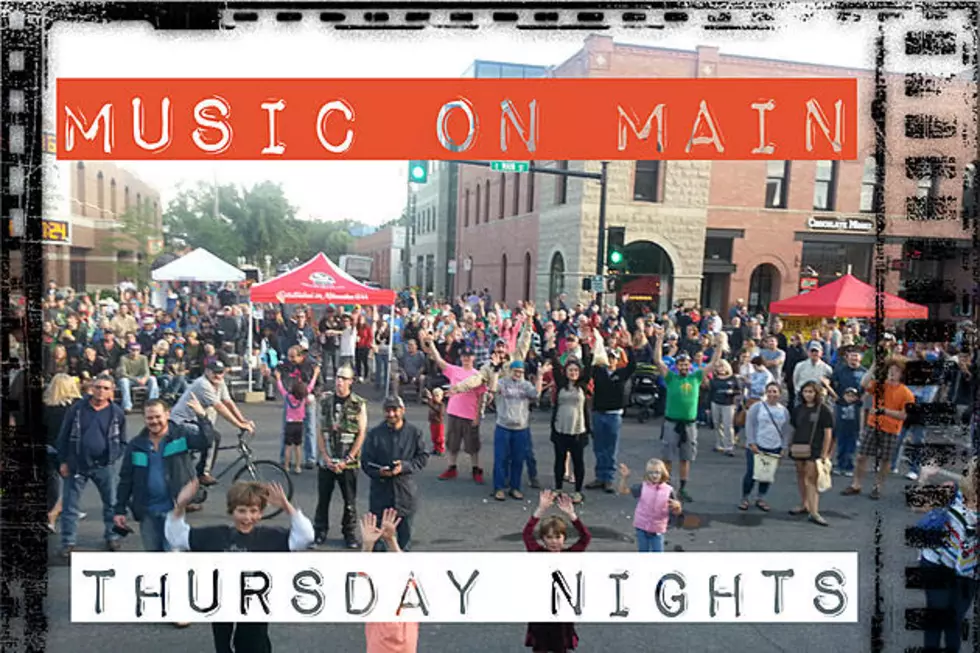 Downtown Bozeman's Music on Main Returns in 2021
Michelle Wolfe
Music on Main is back in downtown, albeit for 4 Thursday evenings instead of the usual 8. Summer isn't quite right without free, live music on Main Street so here's what we know...
WHERE: Main Street, downtown Bozeman (stage is at the intersection of Bozeman Avenue and Main Street, kitty corner from First Security Bank)
WHEN: Thursdays, July 22nd, July 29th, August 5th and August 12th
TIME: Music from 7pm to 8:30pm
KIDS ACTIVITIES: These will happen from 6:30pm to 8pm, abiding by appropriate safety guidance. Kids activities are hosted by area non-profits and local businesses.
Main Street will be closed to vehicle traffic starting at 6pm. This closure is for two solid city blocks from Rouse Avenue to Black Avenue. Main Street generally opens back up at 9pm or shortly before. (Plan your commute and parking needs appropriately. Cars that are left on Main Street after the closure will be towed at the owner's expense.)
We're still waiting on details about what bands are playing and what specific vendors will be on sight for food and fun. However, you can expect that the events will happen generally as they have in the past.
PLEASE NOTE: Given the changing circumstances of COVID-19, the Downtown Bozeman Partnership will be following whatever the current health guidelines are from the Gallatin County Health Department and the CDC. Since rules may change during the summer, rules for Music on Main may adjust as well. They're #1 priority is to host a fun, safe event for everyone.
If you have any questions about Music on Main or wish to get involved as a vendor, contact the Downtown Bozeman Partnership. They run Music on Main, along with all the other major events in downtown.
KEEP READING: 50 activities to keep kids busy this summer
More From The Moose 94.7 FM