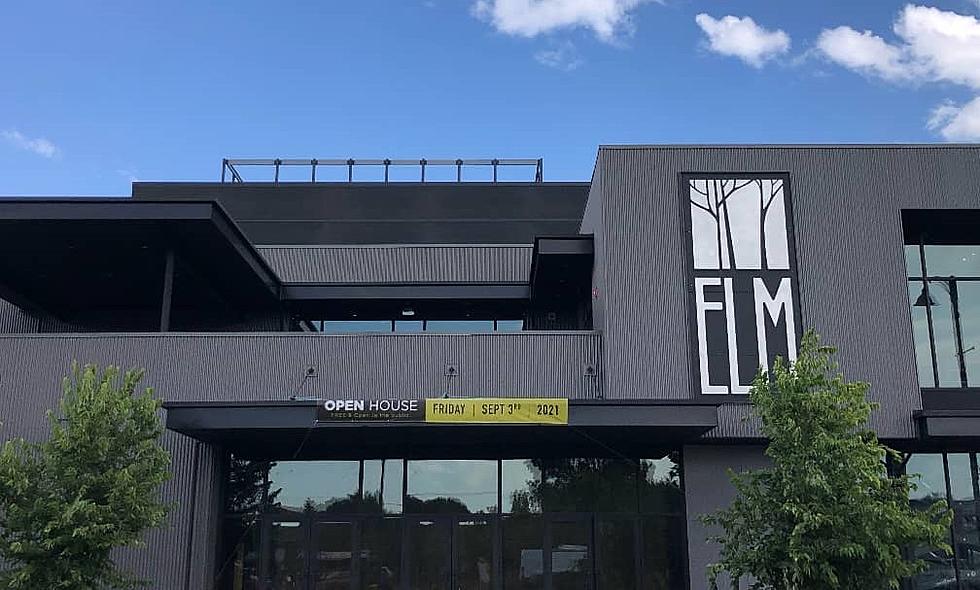 FRIDAY: The ELM's Open House in Bozeman – What to Know
The ELM - Logjam Presents
It's finally opening. The ELM concert venue on North 7th Avenue in the heart of Bozeman. The FREE Open House event is happening this Friday evening and here's everything you need to know:
Logjam Presents: "An independent Montana company, promoting music for Montana communities."
WHAT: The ELM Open House Event/Concert
WHEN: Friday, September 3rd, 2021
WHERE: 506 North 7th Avenue, Bozeman (corner of North 7th and Short)
TIME: Starts at 5pm, music at 6pm
MUSIC: Bozeman-based singer-songwriter Madeline Hawthorne, 6pm to 8pm
This is a FREE event and is open to the public
All-ages event, hosted by Logjam Presents
Check out the brand new, state of the art venue. Tour the facility and enjoy free live music
FUTURE SHOWS: There will be a table with merch/swag and information about upcoming shows at The ELM. Future tickets will be available for purchase on-site.
So, what's on the calendar at The ELM? TONS of shows are scheduled all the way into 2022. (The following list is accurate as of September 1st, 2021):
Tue 09/07/2021: Louis The Child + Jai Wolf, Evan Giia
Sat 09/11/2021: Perfume Genius
Tue 09/14/2021: Future Islands
Thu 09/16/2021: The Allman Betts Band + River Kittens, Marc Ford
Sat 09/18/2021: Dirtwire
Tue 09/21/2021: Lake Street Dive
Sat 09/25/2021: Pinky And The Floyd - Trib. to Pink Floyd
Fri 10/01/2021: Todd Snider + Darrin Bradbury
Mon 10/04/2021: Lucy Dacus + Bartees Strange
Sun 10/10/2021: Black Label Society + Obituary, Prong
Fri 10/15/2021: Charlie Parr
Tue 10/19/2021: Tech N9ne + Maez301, King Iso, Rittz, Krizz Kaliko
Mon 10/25/2021: Drowning Pool + Ill Nino, (hed)pe
Wed 11/03/2021: Twiddle + Moth
Sat 11/06/2021: Yung Gravy
Sun 11/14/2021: JJ Grey & Mofro + TK & The Holy Know-Nothings
Mon 11/15/2021: Heartless Bastards + Valley Queen
Fri 11/19/2021: The Infamous Stringdusters + The Sweet Lillies
Sat 12/18/2021: Reggie Watts
Thu 12/30/2021: Kitchen Dwellers
Fri 12/31/2021: Kitchen Dwellers
Mon 02/07/2022: Goose
Fri 02/18/2022: Zoso - The Ultimate Led Zeppelin Experience
Thu 03/03/2022: Brother Ali
Thu 04/07/2022: Yola + Jac Ross
Fri 04/15/2022: The Portland Cello Project
LOOK: Route 66's quirkiest and most wonderful attractions state by state
Stacker
compiled a list of 50 attractions--state by state--to see along the drive, drawing on information from historic sites, news stories,
Roadside America
, and the National Park Service. Keep reading to discover where travelers can get their kicks on Route 66.
More From The Moose 94.7 FM