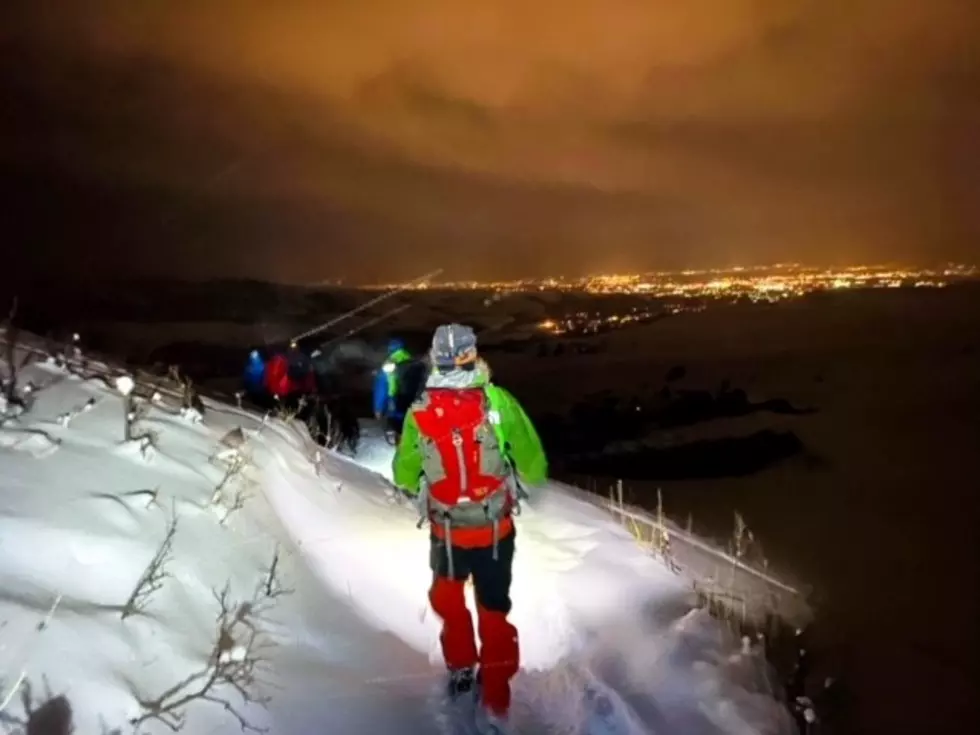 Hiker Gets Lost & Disoriented on the 'M' Trail
Credit: Gallatin County Sheriff's Office.
Monday at around 6 p.m., Gallatin County Search & Rescue was called to find a lost hiker who was believed to be descending the ridge above the 'M' Trail.
When darkness fell, the hiker became disoriented due to weather conditions, and the Bridger Fire destroying familiar landmarks, according to a news release from the Gallatin County Sheriff's Office.
The hiker did manage to call 911 and provided accurate coordinates to searchers. They then remained stationary and waited for search & rescue to find them.
Two rescue teams, along with a search dog and a single-wheeled litter found the hiker near where they had told 911 he would be. After being evaluated by the S & R team members, the hiker walked out with both search teams. .
Another Gallatin County Search & Rescue operation was conducted on Monday. Around 6 p.m., the West Yellowstone Police Department received a call after a group of four snowmobilers had returned to their rental shop without one of their party. They had become separated in the area of Reas Pass, about 8 miles south of West Yellowstone.
Searchers from the Gallatin County Search & Rescue out of West Yellowstone, the Custer Gallatin National Forest Service, and Montana Fish Wildlife and Parks all responded to find the missing snowmobiler.
The rider was located walking down the trail after his snowmobile had gotten stuck. The volunteer crews were able to get the snowmobile unstuck and escort the rider back to West Yellowstone.
LOOK: See the iconic cars that debuted the year you were born
Enter your number to get our free mobile app
More From The Moose 94.7 FM