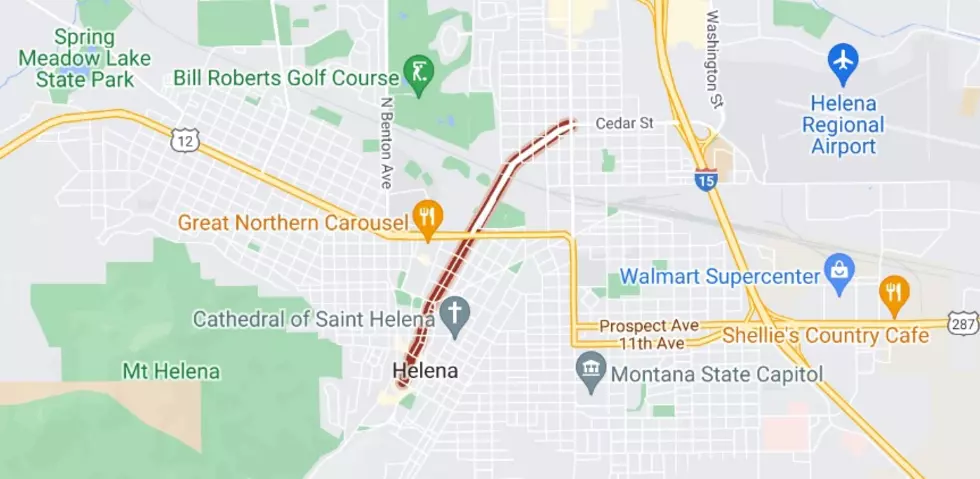 History Buffs: Helena Has Cool, Bargain Walking Tours
Helena Last Chance Gulch - Google Maps
It might be the best $5 you've ever spent on a tour, and we all know that Helena, Montana is chock full of cool history. Clear your schedule for Wednesday, June 29th and meet us in Helena for a walking tour.
We'll be getting all the good stuff: the gold rush, grand architecture, etc. Here's everything you need to know about this hour and a half walking tour in Helena...
WHEN: Wednesday, June 29th, 2022
TIME: 6pm to 7:30pm
WHERE: Tour begins at the Helena Public Library (120 South Last Chance Gulch Street, Helena, MT)
This walking tour of history Helena is hosted by Helena Young Professionals. They're a group of (obviously) young professionals who are dedicated to cool community engagement.
One of their goals is to connect people to all the cool things that Helena has to offer. Hence, the Historic Helena Walking Tour. Their mission statement is as follows:
HYP is shaping the future of Helena by empowering young professionals to connect with the community, develop personally and professionally, and build life-long relationships.

Our vision is a vibrant community in which young professionals invest in and support the Helena community.
Again, the price of the tour is just $5 which is a heck of a deal. Hopefully we'll find more of these from the Helena Young Professional group, and we'll be sure to keep you in the loop. Don't wait to get your tickets, as they are limiting the size of the group.
"Join HYP for a guided historical walking tour: "Helena's Historic Last Chance Gulch - Old Main Street." We will examine Helena's existing historic architecture, as well as those now gone, and see the site of gold's discovery! The cost is $5 per person. This event is limited to 30 people. We will meet at the Lewis and Clark Library. Hope to see you there."
Top Five Hiking Trails In Montana
Montana's wonderful outdoor scenery is best experienced up close and personal. Here are our favorite hiking trails throughout the entire state.
More From The Moose 94.7 FM