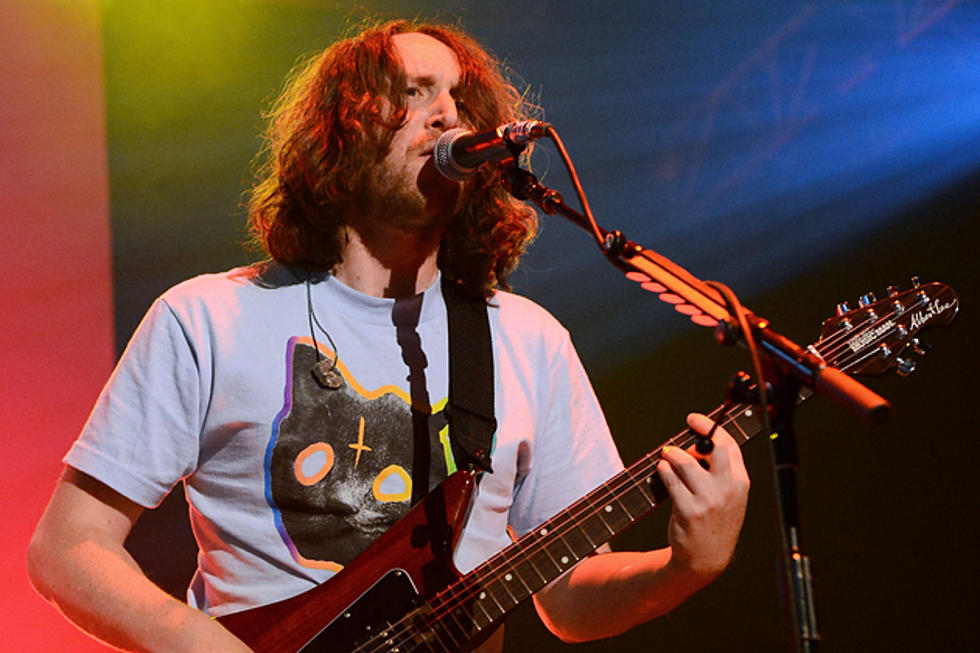 Incubus Guitarist Mike Einziger Contributing to Upcoming Pearl Jam Album
Ethan Miller, Getty Images
Incubus frontman Brandon Boyd recently revealed he was finishing up work on his second solo album, but he's not the only member of the band staying busy during the group's hiatus. Guitarist Mike Einziger has landed a pair of high profile guest turns -- working with Pearl Jam on their new album and with Hans Zimmer on the score for 'The Lone Ranger' film.
As for Pearl Jam, it's been heavily rumored that the group have reconvened in Los Angeles to resume work on their follow-up to the 'Backspacer' album. The tweet from the Los Angeles-based Einziger would seem to support that notion. In his posting, he noted that he was recording strings for Pearl Jam's next album. He took a photo with his girlfriend and Pearl Jam frontman Eddie Vedder for visual proof.
Tweeting about the 'Lone Ranger' film, Einziger showed some fun times in the studio with Hans Zimmer, the man behind many of Hollywood's top music scores. The movie, starring Armie Hammer and Johnny Depp, is expected to be one of this summer's blockbuster films.
In addition to Boyd and Einziger's projects, bassist Ben Kenney has reportedly been working on a solo record and Chris Kilmore has been keeping busy with DJ gigs.
More From The Moose 94.7 FM