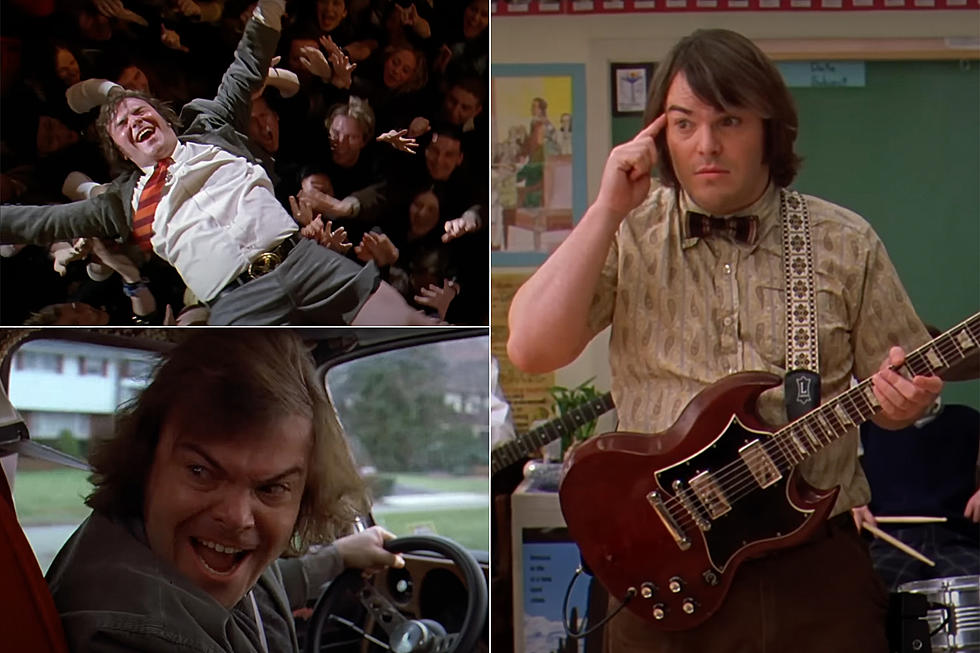 What Jack Black Has in Store for 'School of Rock' 20th Anniversary
YouTube: Rotten Tomatoes Classic Trailers
It's hard to believe it's coming up on 20 years since Jack Black graced the movie screen as musician-turned-faux school teacher Dewey Finn in the film School of Rock, but that anniversary will actually happen this fall. And, as revealed to Entertainment Tonight, Black says there are plans to mark the occasion.
Aside from Black and co-stars Joan Cusack, Mike White and Sarah Silverman, a majority of the cast were just kids at the time of filming, and Black reveals that much like a high school reunion, there's plans for a 20th anniversary reunion of the cast this fall.
"All those kids -- dig this -- they were 10 years old when we made that movie and now they're all, like, 30," Black explained. "We're gonna get together and have a 20-year anniversary. We like to jam. I'm looking forward to seeing all of the grownups from School of Rock."
The plan is to have a gathering around the time of the film's original release in September, and Black promised ET that he'd be posting pics and videos from the cast get-together on social media.
READ MORE: Watch Jack Black Serenade Young Fan With 'School of Rock' Classic
Earlier this year, Black revealed in an interview that he had been "thinking about" doing sequels for both School of Rock and Tenacious D in the Pick of Destiny.
There will be plenty to catch up on for the cast upon reuniting. In 2021, Kevin Clark, who played drummer Freddy "Spazzy McGee" Jones in the film, died at the age of 32 after being struck by a car while riding his bicycle.
Another member of the cast, Joey Gaydos Jr., had a brush with the law in 2019 after being arrested and facing felony charges for stealing guitars in Florida. The former child star was arrested four times over a five-week period after allegedly stealing guitars and an amplifier.
And, in 2021, it was revealed that two of the cast members, Caitlin Hale and Angelo Massagli, had started dating. Hale appeared as Marta, one of the three backup singers, while Massagli was Frankie, who was tasked with security for the band in the film.
Black has gone on to enjoy a successful film career, appearing in King Kong, Nacho Libre, The Holiday, Tropic Thunder and voicing Po in the Kung Fu Panda film series. Plus, he's continued to rock while fronting Tenacious D. You can currently catch him voicing Bowser in the Super Mario Bros. Movie which arrives today (April 5).
School of Rock Original Trailer
49 Actors You Might Not Remember Are Musicians
More From The Moose 94.7 FM