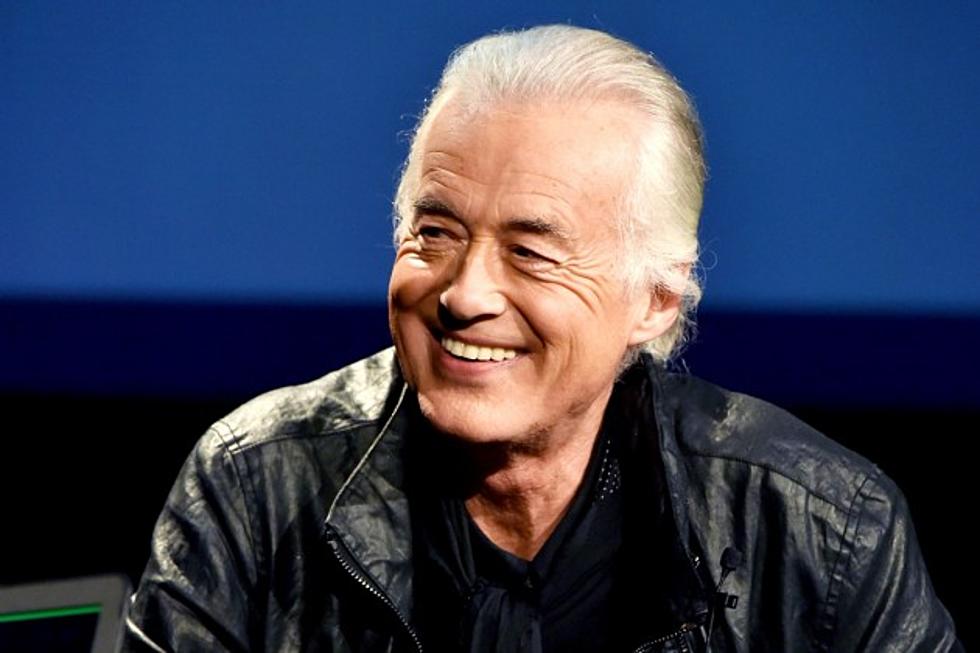 Jimmy Page: 'I Can't Foresee' Another Led Zeppelin Reunion
Kevin Winter, Getty Images
There was a lot of fanfare and excitement when Led Zeppelin reunited in 2007 with drummer Jason Bonham filling in for his late father behind the kit. The band's one-off show generated the Celebration Day live album and DVD, but no additional dates. Though there have been some overtures to do more, it looks like we may have seen the last of Led Zeppelin playing live.
Guitarist Jimmy Page has expressed his desire to play some more Zeppelin shows in the past, but it appears as though he too has decided the opportunity has passed. Speaking with the Daily Beast, Page stated, "We tried it a few times. It always seemed to be done in a hurry and it never worked. That's why the O2 show was done with such intent. We rehearsed loads so that Jason -- John's son -- felt like he was part of the band and not just some novelty. We all needed it to be that way. But I can't foresee doing it again, because we all have to agree and agree for the right reasons."
Page says in the aftermath of Bonham's death, part of the reason the band didn't continue was knowing that the magic of what the four musicians created together would be hard to replicate with someone new added to the mix. He adds, "It was a blend of these four master musicians, and each of us were important to the sum total of what the band was. I like to think that if it had been me that wasn't there, the others would have made the same decision not to carry on. Besides, we couldn't just get somebody in there and say, 'Do this, this way? ' That wouldn't have been honest or of the same creative nature that we had always striven for. And it's why we still have only done it properly once."
Even though there haven't been shows, a wealth of Led Zeppelin remastered releases have arrived over the past couple of years. The guitarist, who has taken an active role in the remastered offerings, stated, "When the last batch of remasters comes out, I'll be able to exhale and think about doing something new. I'll be able to think about the guitar, and recording new music -- because I've already gotten music written -- and I'm really looking forward to that and really focusing on it."
Kids That Rock: Led Zeppelin's "Immigrant Song"
See Where Jimmy Page Ranks Among the Top 50 Hard Rock + Metal Guitarists
More From The Moose 94.7 FM