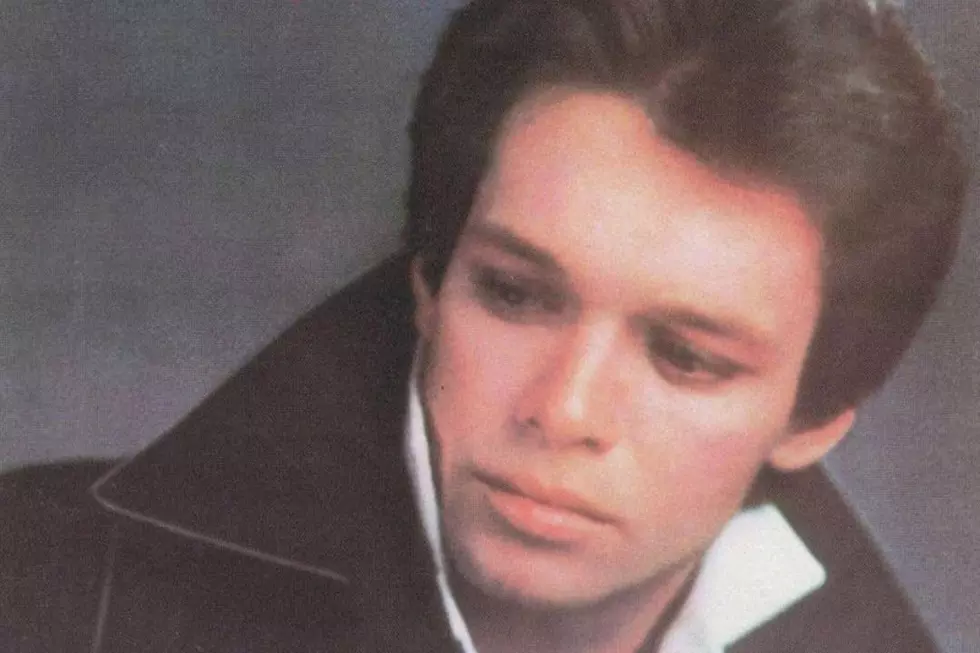 How John Mellencamp Became Johnny Cougar on His Debut Album, 'Chestnut Street Incident'
MCA
John Mellencamp would likely be the first to admit Chestnut Street Incident, his debut album, isn't his favorite. Most casual fans don't even know it exists. Mellencamp doesn't talk about it and never performs any songs from it in concert. And when he released a career-spanning box set in 2012, he didn't include any tracks from it.
The reasons for his disdain are many, including the song choices, the artist name it was released under and even his haircut at the time.
Mellencamp hooked up with David Bowie's former manager Tony DeFries, who marketed the 24-year-old Indiana singer-songwriter as the second coming of Bruce Springsteen with a hint of Bowie, and then saddled him with the name Johnny Cougar. According to a mid-'80s profile by Rolling Stone, the whole thing sullied Mellencamp's reputation for years.
Having been mostly a bar band singer to that point, Mellencamp laid down a bunch of cover songs for the album – which was released on Oct. 1, 1976 – in his hometown of Bloomington, Ind., including Roy Orbison's "Oh, Pretty Woman," the Lovin' Spoonful's "Do You Believe in Magic," the Doors' "Twentieth Century Fox" and Elvis Presley's "Jailhouse Rock." He then moved to New York City's Hit Factory studio to record a handful of originals.
The covers were fairly standard renditions; nothing stood out or would be any different from what you might hear live at the local watering hole on any given Saturday night. And when it came to the originals, it was a mixed bag. "Good Girls" is a paint-by-numbers narrative on what separates the squeaky clean women from those who are into one-night stands. And "Sad Lady" is borderline unbearable in describing someone who is, well, sad.
But Mellencamp shows hints of his future voice on tracks like "American Dream," which, lyrically at least, isn't too far removed from his mid-'80s small-town subjects. Same thing with "Chestnut Street" and "Chestnut Street Revisited." Potential flashes throughout Chestnut Street Incident, though it's not nearly enough to salvage the mishmash it turned out to be.
Listen to John Mellencamp Perform 'Sad Lady'
In her book Born in a Small Town: John Mellencamp, The Story, Heather Johnson details how Mellencamp flew into a "near-rage" when he saw the clean-cut photo used as the album art and name change on the cover. DeFries calmed him down by explaining the "hayseed" "John Mellencamp" wouldn't sell records, but "cool cat" "Johnny Cougar" would. He begrudgingly went along with DeFries' plan, which only drew ridicule.
MCA Records dropped Mellencamp after the album sold about only 12,000 copies. He then split with DeFries, but the stage moniker stayed. Years later, Mellencamp – then recording as John Cougar Mellencamp, told Rolling Stone he should have gotten rid of it. "If I'd been a little bit secure with myself, I would have," he said. "But I would call record people up and say, 'This is John Mellencamp, I'd like to speak to …' 'Sorry, he's not in.' I'd call back 10 minutes later and say, 'Hi, this is John Cougar.' 'Okay, hold on.' They didn't know the name Mellencamp, so to get my foot in the door, I had to use that horrible thing that happened to me."
At the time, Mellencamp said he'd never drop the name, because it didn't "mean squat." "It is what it is," he shrugged. But five years later, when 1991's Whenever We Wanted arrived, the "Cougar" moniker was completely gone. When 1985's Scarecrow was reissued on vinyl for Record Store Day in 2015, the "Cougar" part of his name was pointedly crossed out.
 
 
John Mellencamp Albums Ranked
More From The Moose 94.7 FM