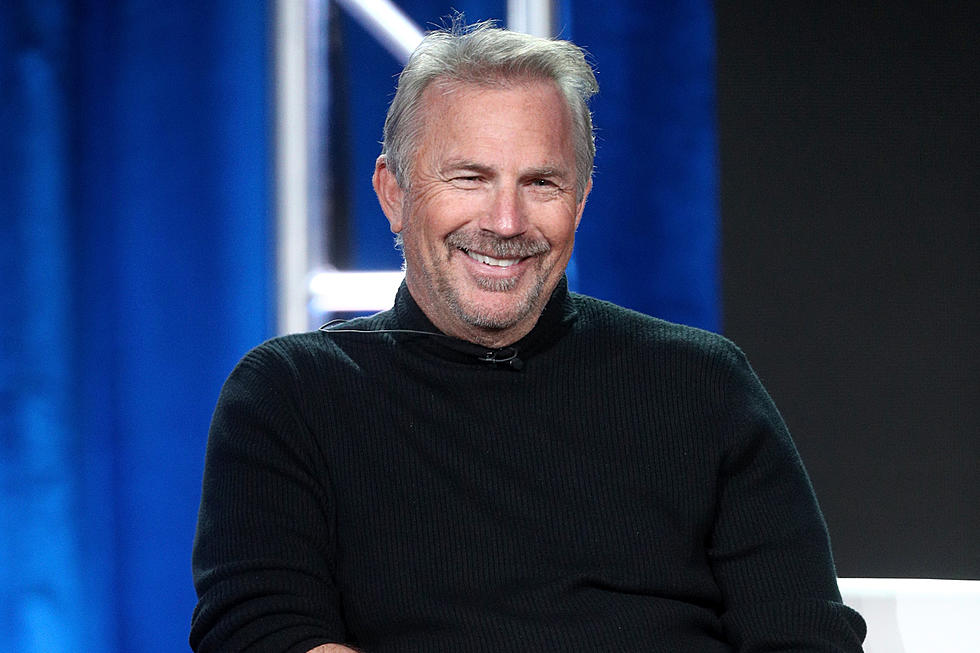 Kevin Costner's Staggering Net Worth Revealed in Divorce Documents
Frederick M. Brown, Getty Images
Yellowstone star Kevin Costner has built a decades-long career as one of the most successful actors, directors and producers in Hollywood, so it's not surprising that he's a wealthy man. But recent documents filed in his ongoing divorce detail a stunning net worth that's even larger than previously estimated.
Costner's estranged wife, Christine Baumgartner, recently asked for $248,000 per month in child support for the couple's three children as part of their divorce, and in court documents Yahoo obtained, she estimates that Costner's net worth is "at least $400 million," also listing his income in 2022 as $19.5 million.
That net worth is significantly higher than various celebrity net worth sites had previously estimated, placing his wealth between $250 million and $300 million.
The filing also details a lavish lifestyle that Baumgartner says cost the family just over $6.5 million in 2022.  According to CelebrityNetWorth.com, their expenses included:
$1,964,294.95 for their house in Aspen
1,178,147.16 for their beach house
$830,504.51 for gifts
$542,303.47 in gardener costs
$288,381.24 in beach club expenses
$84,040.78 for household help
$34,434.90 for golf and club dues
$25,806.45 for boat expenses
$21,807.67 for spa services
$12,851.58 for a personal trainer
Baumgarter filed for divorce on May 1, citing irreconcilable differences. Costner accused her in June of refusing to vacate their marital residence in violation of their pre-marital agreement, and she responded by claiming he had little legal standing to make her move. In her most recent filing, she claims that $248,000 per month is what she needs to make sure her kids "live at a standard somewhat approaching the standard that the children will be enjoying while in Kevin's care" while they are with her, since the couple are requesting joint custody.
Costner has filed more documents in response to his ex-wife's claims, accusing her of padding her request for child support with personal expenses that include her cosmetic surgery, upscale shopping, credit cards, large ATM withdrawals, legal fees and more.
TMZ reports that Baumgartner will challenge the validity of the couple's premarital agreement during a court appearance on July 5, while Costner's lawyer will argue that the agreement is still binding.
Costner has also had career drama with the producers of Yellowstone over his shooting schedule for the second half of Season 5, which conflicts with another project called Horizon. Sources report that the show will kill off Costner's character early in the back half of Season 5, and Paramount has announced Yellowstone will come to an end after the upcoming episodes.
Matthew McConaughey will reportedly headline a Yellowstone sequel, with details forthcoming.
As part of Taste of Country's comprehensive coverage of all things Yellowstone, check out our Dutton Rules podcast on Apple Podcasts and Spotify.
PICTURES: See Inside Kevin Costner's Spectacular Colorado Ranch
Yellowstone star Kevin Costner lives the ranch life when he's off the set of the hit show, too. The Oscar-winning actor owns a 160-acre ranch in Aspen, Colo., that's a spectacular getaway, complete with a main residence, a lake house and a river house.
The luxury retreat also features a baseball field, a sledding hill, an ice rink, multiple hot tubs and views of the Continental Divide. The ranch property comfortably sleeps 27 people, and it's currently available to rent for 36,000 a night.
22 'Yellowstone' Facts You Probably Didn't Know
How big of a fan of
Yellowstone
are you? These 22 facts about the Paramount Network show are sure to stump even the most dedicated viewers. They're almost all about the cast members and their real-life passions and roles. John's kids? Beth's accent? Rainwater's guitar playing? Tate's spoilers? It's all part of this list of 22 Facts You Probably Didn't Know About Yellowstone.
More From The Moose 94.7 FM