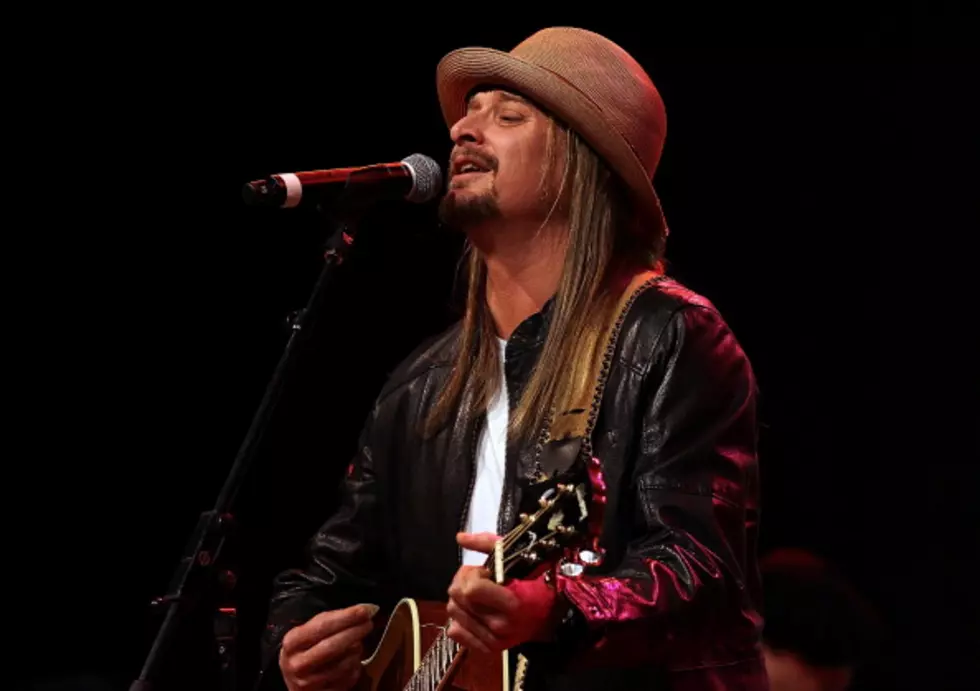 Kid Rock Announces '$20 Best Night Ever' U.S. Summer Tour
Photo by Justin Sullivan/Getty Images
This is unheard of, Kid Rock is making ALL the tickets to his huge summer tour available for just $20! He will also lower T-shirt prices and is working with the promoter to lower prices on beer and parking! To do this, HE'S taking less money. If you didn't like Kid Rock before, you have to now:
What a totally awesome rock star move by Kid Rock. Decent concert tickets have become outrageously expensive and he is doing something about it for his fans. Kid has worked out a deal with Live Nation to make all the tickets for his summer tour available for just $20. On top of that, his people are working to lower prices on beer, parking and merchandise for every show. Kid Rock said, quote, "We're all fortunate to make as much money as we do, and I can surely take a pay cut and help out in these hard times."
Kid Rock's '$20 Best Night Ever" U.S. Summer Tour will also feature Uncle Kracker and either Kool & The Gang or ZZ Top as opening acts. For more info and the complete tour dates visit KidRock.com.
More From The Moose 94.7 FM