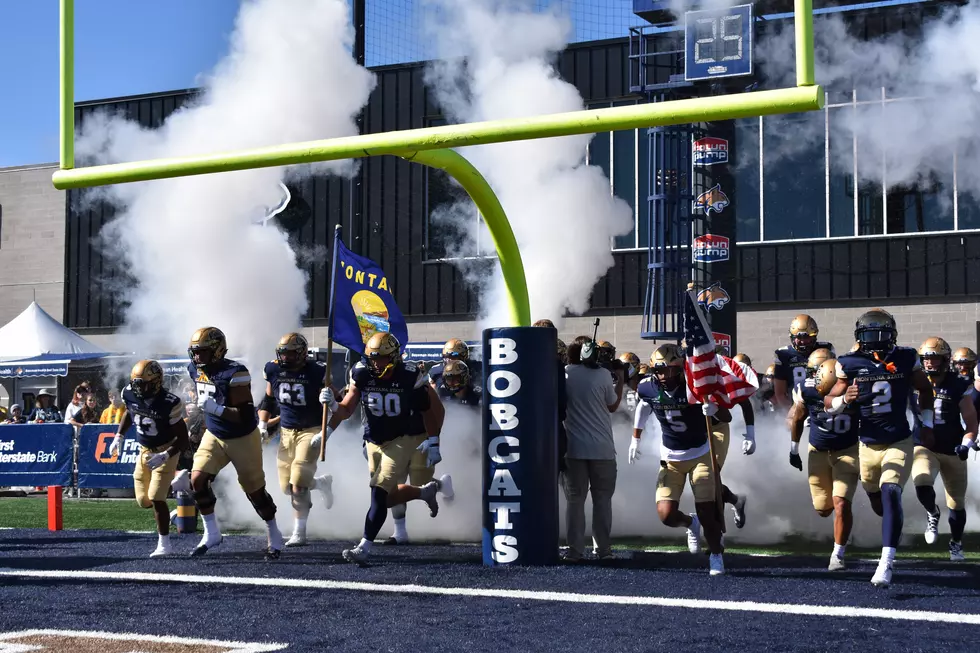 MSU Officials Hoping Cat Griz Attendees Refrain From Spicy "Cat Griz Chant"
Credit: Townsquare Media
You know the chant I'm referring to. It ends with "Go Cats Go!" Considering the nationally televised coverage Bozeman will be receiving this Saturday, it's not an unreasonable request.
It's not just the biggest football game in Montana; this Saturday we've got big-time company in the house. ESPN's College GameDay pregame show will be broadcasting live from Bozeman before the game. Let's put this visit (THAT WE BEGGED FOR) in the category of "we're currently allowed to have nice things."
The epic Brawl of the Wild rivalry between Montana State University and University of Montana dates back to 1897 and is one of the oldest in the country. (4th oldest in the FCS.)
Even though Bozeman and Missoula are BOTH populated with tons of fans from both schools, the city and team rivalry is strong...and generally prompts strong language on game day and social media. It is the sincerest hope of Montana State University officials that Saturday's game day crowd keeps it classy.
In my opinion, it's a reasonable request. However, knowing the Cat/Griz crowd as well as I do, my hopes are not high. Even when the Griz aren't in town, that spicy Cat/Griz chant gets busted out. It's as if some folks can't help themselves. Or maybe it's a few too many beers. Whatever the cause, it always seems to happen.
As a Montana State University alum, my personal opinion is just that...personal. For once, it would be nice to take my niece and nephew with me to a game without being surrounded by the language-laced chant. Not to mention, it never gets yelled once—it goes on far too long.
It's something to consider for this Saturday, y'all. Is it possible to play host to a nationally syndicated pregame show (at least) without busting out the foul language? It's not a good look on the national stage and it's really not a good look for our next generation of alums. Plus, it would be nice to be allowed to have nice things going forward...
See Country Stars Who've Played Football
Darius Rucker played football when he was young. Kenny Chesney and Garth Brooks played in high school while Trace Adkins, Chase Rice and Lee Brice played college ball. See a short list of country singers in their football uniforms.
More From The Moose 94.7 FM