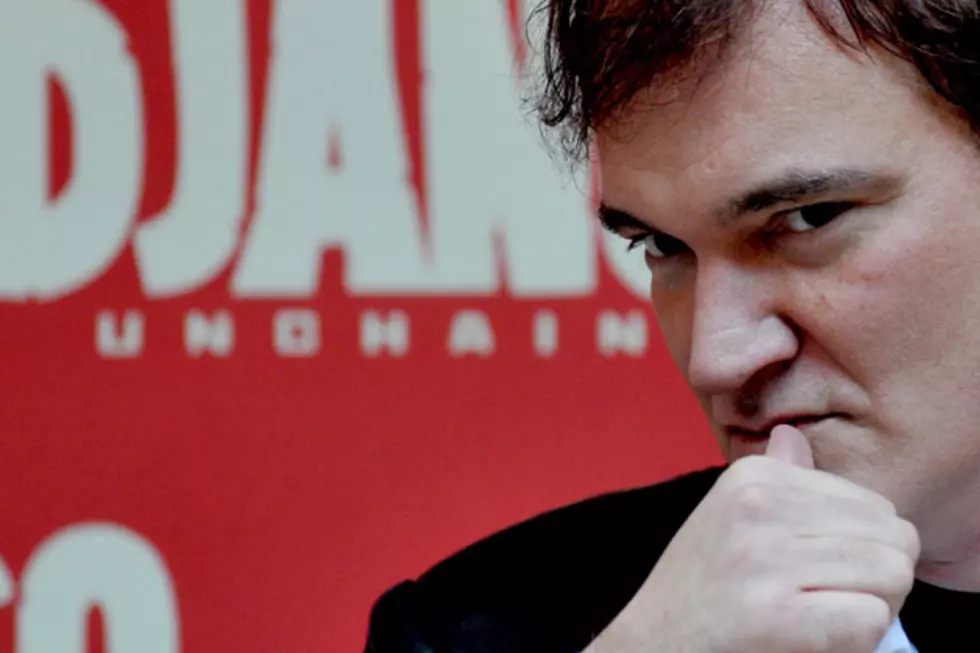 Quentin Tarantino's Top 10 Movies of 2013, Including…'The Lone Ranger'?
Tiziana Fabi, Getty Images
He's arguably one of the best filmmakers working today. He's also (arguably) one of the best film critics in his spare time. So, when Quentin Tarantino shares his list for the best movies of any particular time period, we take notice.
Today, we have word on what Tarantino considers his top 10 movies of 2013 and while some selections won't surprise you ('Gravity'), others ('The Lone Ranger'??) will.
Quentin Taranino isn't much of a technology buff (he famously doesn't even own a computer), so you won't see a typed essay on his choices online anywhere, but he was gracious enough to respond to the request from The Tarantino Archives and he sent them a handwritten list of his top 10 movies of 2013.
Here they are, in alphabetical order:
1. Afternoon Delight (Jill Soloway)
2. Before Midnight (Richard Linklater)
3. Blue Jasmine (Woody Allen)
4. The Conjuring (James Wan)
5. Drinking Buddies (Joe Swanberg)
6. Frances Ha (Noah Baumbach)
7. Gravity (Alfonso Cuarón)
8. Kick Ass 2 (Jeff Wadlow)
9. The Lone Ranger (Gore Verbinski)
10. This Is The End (Seth Rogen, Evan Goldberg)
Tarantino is a noted Woody Allen fan, so we're not surprised to see 'Blue Jasmine' make the list, nor are we surprised at 'Gravity,' 'Before Midnight' or, even 'The Conjuring.'
We are, however, surprised to see that 'Kick-Ass 2' and 'The Lone Ranger,' two otherwise critically reviled (and let's face it, not very good) movies.
What is not surprising here is that with the exception of one movie, the directors of the movies on this list either wrote or co-wrote the scripts. That one exception: 'The Lone Ranger.' (Note: though he is not officially credited on the movie, Wan worked on the script by Carey and Chad Hayes once he signed on to direct.)
There are still about two-and-a-half months left in the year and plenty of movies still to be added to this list. (Listen, Quentin, if you want to erase 'The Lone Ranger' off this list, we'll just look in the other direction and pretend in never happened.) We'll be very curious to read Tarantino's reaction to '12 Years a Slave,' a similarly-themed movie to Tarantino's Oscar-winning 'Django Unchained.'
So, what do you think of Tarantino's list? Do you mostly agree with his choices?
More From The Moose 94.7 FM