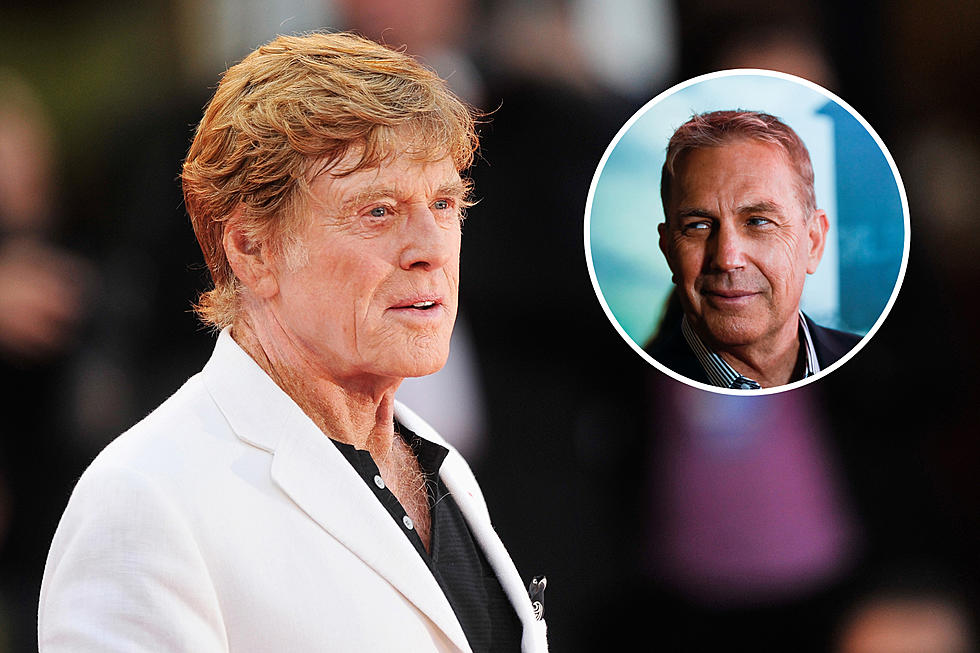 The Crazy Reason Robert Redford Missed Out on Starring in 'Yellowstone'
Gareth Cattermole/Samuel de Roman, Getty Images
Robert Redford was slated to head up the cast of Yellowstone at one point before the show got the green light, but the Hollywood legend ended up losing the plum part for a most unexpected reason.
Yellowstone co-creator and writer Taylor Sheridan tells the Hollywood Reporter that he originally wrote Yellowstone as a movie, and it eventually ended up in development as a series for HBO.  Sheridan wanted Kevin Costner for the lead role of John Dutton from the start, but HBO executives "didn't see it," he recalls.
"They said, 'We want Robert Redford,'" he states. "They said, 'If you can get us Robert Redford, we'll greenlight the pilot.'
Sheridan went straight into action to make their request into reality.
"I drive to Sundance and spend the day with him and he agrees to play John Dutton," Sheridan relates. "I call the senior vice president in charge of production and say, 'I got him!' 'You got who?' 'Robert Redford.' 'What?!' 'You said if I got Robert Redford, you'd greenlight the show.'"
"And he says — and you can't make this s--t up — 'We meant a Robert Redford type.'"
The deal fell apart, and Sheridan was able to get the rights back. He subsequently shopped it around to a number of different outlets, including smaller niche markets that included TBS and TNT. He finally struck a deal with Paramount Network, with Costner firmly back in place in the role he had envisioned for him all along. Yellowstone debuted in 2018, and it became the most-watched drama on cable television by its fourth season.
Costner recently revealed he's no longer under contract to Yellowstone after a showdown with producers over his shooting schedule for the second half of Season 5, which conflicts with another project of his titled Horizon. John Dutton will reportedly die early in the second half of Season 5, and Paramount has announced Yellowstone will come to an end after the new episodes.
Matthew McConaughey will reportedly headline a Yellowstone sequel, the details of which are to be announced.
As part of Taste of Country's comprehensive coverage of all things Yellowstone, check out our Dutton Rules podcast on Apple Podcasts and Spotify.
PICTURES: See Inside Kevin Costner's Spectacular Colorado Ranch
Yellowstone star Kevin Costner lives the ranch life when he's off the set of the hit show, too. The Oscar-winning actor owns a 160-acre ranch in Aspen, Colo., that's a spectacular getaway, complete with a main residence, a lake house and a river house.
The luxury retreat also features a baseball field, a sledding hill, an ice rink, multiple hot tubs and views of the Continental Divide. The ranch property comfortably sleeps 27 people, and it's currently available to rent for 36,000 a night.
22 'Yellowstone' Facts You Probably Didn't Know
How big of a fan of
Yellowstone
are you? These 22 facts about the Paramount Network show are sure to stump even the most dedicated viewers. They're almost all about the cast members and their real-life passions and roles. John's kids? Beth's accent? Rainwater's guitar playing? Tate's spoilers? It's all part of this list of 22 Facts You Probably Didn't Know About Yellowstone.
More From The Moose 94.7 FM