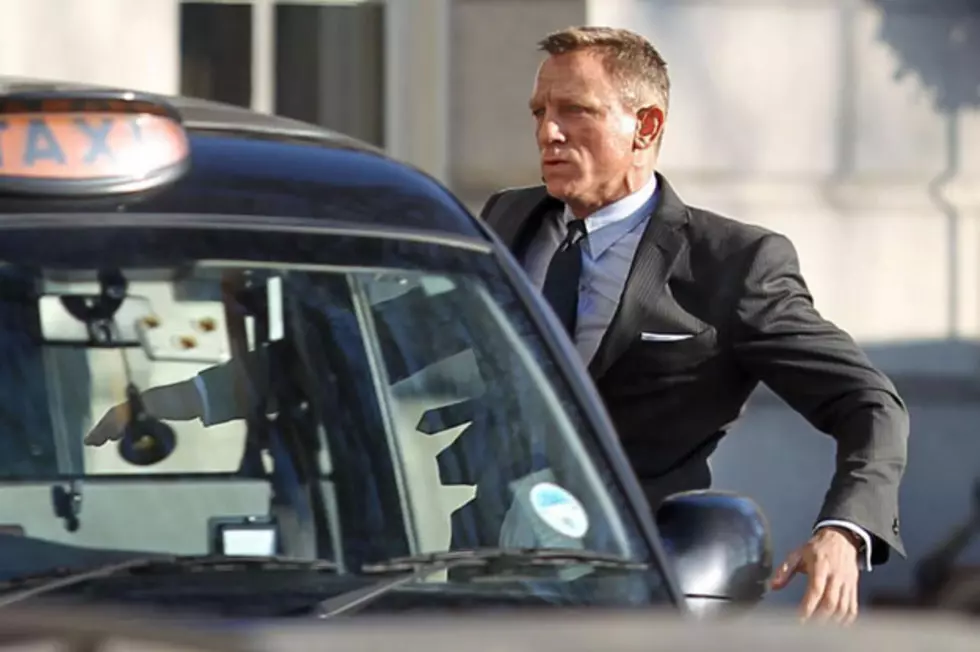 'Skyfall' Without Daniel Craig? Current James Bond Says "I've Been Trying to Get Out of This"
MGM
'Skyfall' is finally making its US debut this week, but it's already gone above and beyond at the UK box office. Since it's October premiere overseas, the latest James Bond flick has surpassed the country's sales of 'Harry Potter and the Deathly Hallows: Part 2' and has blown away the last two Daniel Craig-led Bond films, and the hopes are even higher for its release here.
But what if our current 007 actor wasn't around to bask in the success of 'Skyfall' (or 'Casino Royale' and 'Quantum of Solace,' for that matter)? Despite the film's successes, talk has recently shifted to Craig as he revealed that he -- how can we put this delicately? -- kind of hates portraying James Bond.
Based on statements he made to Rolling Stone magazine before the 'Skyfall' release, one would think that the actor hates portraying Bond. "I've been trying to get out of this from the very moment I got into it," he said. "But they won't let me go, and I've agreed to do a couple more, but let's see how this one does, because business is business and if the shit goes down, I've got a contract that somebody will happily wipe their ass with."
Tell us what you really think, Daniel Craig! It seems as though he's pulled a 180 since then, as he's been quoted by The Metro during the UK red carpet premiere saying, "I feel like a kid in a candy shop tonight. It's a pleasure and an honour. I'm immensely proud – it couldn't be a better setting. ... This is my third premiere now and I've never been excited like this before."
The next two James Bond movies to which Daniel Craig referred are the next installments 'Bond 24' and 'Bond 25,' previously rumored to share a connected story arc written by 'Skyfall' co-writer John Logan. So whether Craig likes it or not, he's pretty much set. And if it's true that he's continuously failed to break his contract over the years, we probably don't have to worry that he'll leave the franchise anytime soon. But that certainly suggests he will not continue the role after his contract is up!
More From The Moose 94.7 FM