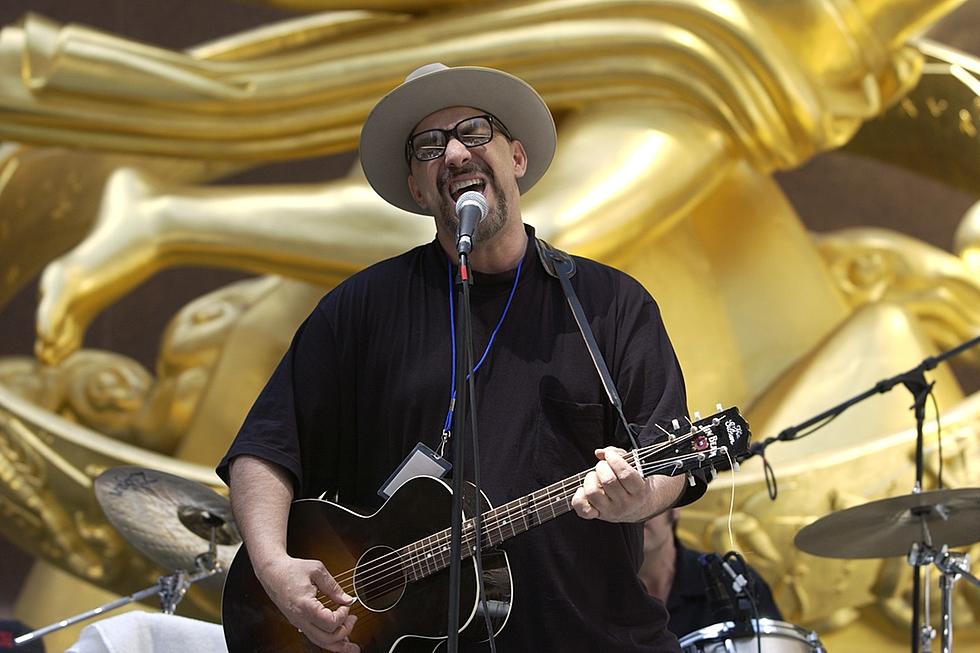 The Smithereens to Stream Pat DiNizio Tribute Concert
Ezra Shaw, Getty Images
It's been one month since the world lost Pat DiNizio, lead singer of the Smithereens. Now, the remaining band members have announced that a tribute concert to honor their fallen frontman will be streamed on the internet.
Time and Time Again: A Celebration of Pat DiNizio will be held Saturday, Jan. 13 at the Count Basie Theater in Red Bank, N.J. The show will be broadcast beginning at 8PM ET at the theater's website. The surviving Smithereens -- Jim Babjak, Dennis Diken and Severo Jornacio -- plus original bassist Mike Mesaros will perform. They'll be joined by a long list of guest musicians, including Steven Van Zandt, Patty Smyth of Scandal, Marshall Crenshaw, Robin Wilson of Gin Blossoms, Freedy Johnston, Richard Barone of the Bongos, Bebe Buell, Peter Zaremba and Keith Streng of the Fleshtones, the Grip Weeds, Graham Maby, Kenny Margolis, Soraia, Ted Leo, Ed Stasium, Andy Burton, Kenny Howes, Jim Monaghan, and more.
A post on the band's official Facebook page encourages fans to publicize the event. "We need your help to spread the word to Smithereens fans around the U.S. and the world who are not on Facebook and don't know about the live stream!" The same post also urges fans to "Email your friends. Post on other social media. Pick up the phone and call!"
The Smithereens rose to prominence in the late '80s and early '90s. Songs like "Only a Memory," "A Girl Like You" and "Blues Before and After" helped make the group an MTV mainstay. Their songs have also been featured on many major film soundtracks, including Bull Durham, Encino Man, and Romy and Michele's High School Reunion.
DiNizio died on Dec. 12 as a result of continued health issues caused by a series of falls. He was 62 years old. People throughout the music world mourned his loss, including longtime Smithereens producer Don Dixon.
The evening will serve as a benefit towards the establishment of the Pat DiNizio Musical Performance Scholarship at the Basie's Performing Arts Academy. A portion of the tickets sales will be earmarked for the fund, and those tuning in to the live stream will be encouraged to make their own contributions.
More From The Moose 94.7 FM