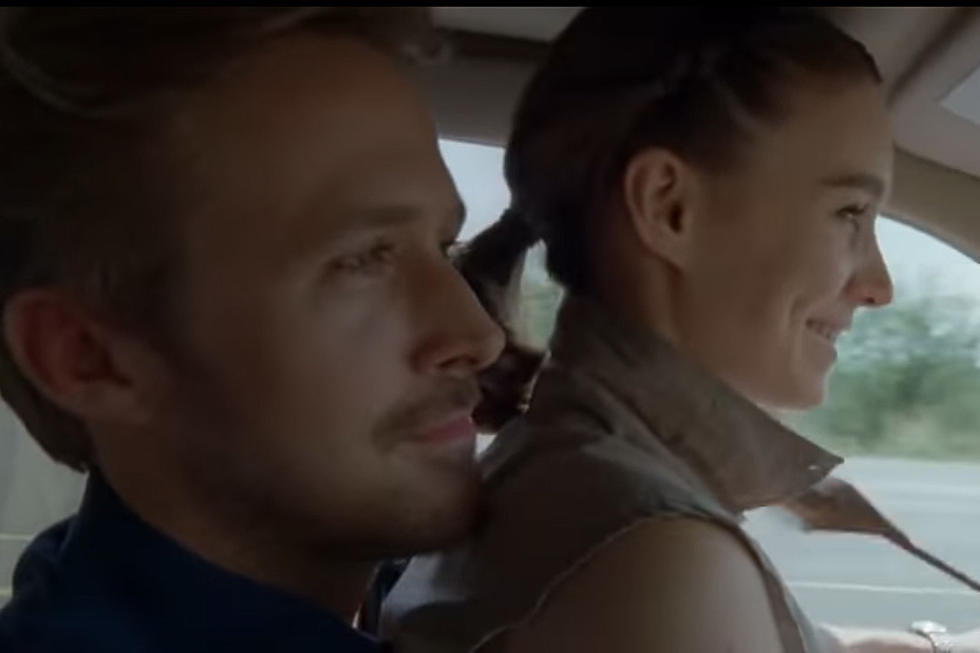 Watch the Trailer for 'Song to Song' With Ryan Gosling, Rooney Mara, Iggy Pop and Flea
YouTube
As previously reported, Song for Song is set in the Austin, Texas music scene. According to its official synopsis, the plot centers around "two entangled couples — struggling songwriters Faye (Mara) and BV (Gosling), and music mogul Cook (Fassbender) and the waitress whom he ensnares (Portman) — chase success through a rock 'n' roll landscape of seduction and betrayal." Cate Blanchett and Benecio Del Toro have smaller roles.
Flea and Pop, both of whom are, of course, shirtless are briefly seen in the trailer (at the 0:36 and 0:53 marks), and the film's IMDB page lists that Smith, Arcade Fire, John Lydon, Florence Welch of Florence + the Machine, Iron & Wine and the Black Lips as being part of the cast. St. Vincent, Fleet Foxes and Lykke Li have also been linked with the movie. Malick, best known for his 1973 classic Badlands, reportedly filmed the performance scenes during the Fun Fun Fun Fest and the Austin City Limits Festival in 2011 and 2012.
Perhaps fittingly due to its location, Song for Song, which had the working title of Weightless, will have its premiere on March 10 during SXSW, with a wider release coming on March 17.
Red Hot Chili Peppers Albums Ranked In Order of Awesomeness
More From The Moose 94.7 FM