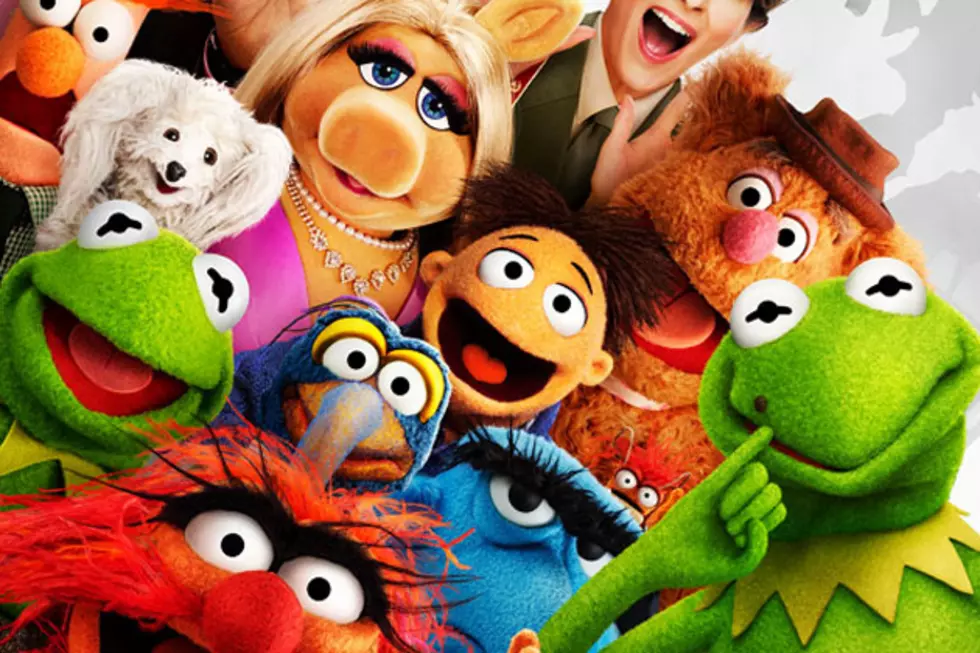 'The Muppets 2′ Poster: The 'Most Wanted' Gang Is All Back Together
Disney
The Muppets are back -- and they're not alone -- in the new 'Muppets 2' poster. Funnyman Ricky Gervais of Golden Globes-hosting fame, Ty Burrell of 'Modern Family' and Tina Fey herself make up the non-Muppet cast for the 'Most Wanted' sequel of the coming year.
After saving their old theater from a greedy oil tycoon in their last cimematic run with Jason Segel ('How I Met Your Mother') and Amy Adams ('Man of Steel'), the Muppets now head to Europe on a global tour. But, as usual, mayhem is never too far off. Kermit is mistakenly thrown in prison as he looks exactly like one of the world's most wanted criminals, Constantine. Assisted by Gervais' Dominic, the green caper tries to blend in with the Muppets as they bounce from city to city, but will he get away with it.
We saw a preview of 'The Muppets 2,' titled 'The Muppets Most Wanted,' at this year's D23 Expo, which previewed one of the musical numbers coming our way from Gervais, as well as Tina Fey's comedic stylings as a Russian prison guard. But we also can't wait to see more of Burrell as a mustachioed Interpol agent, either.
'The Muppets Most Wanted' hits theaters March 21, 2014. Check out your latest preview of the sequel in the poster below, courtesy of EW.
More From The Moose 94.7 FM