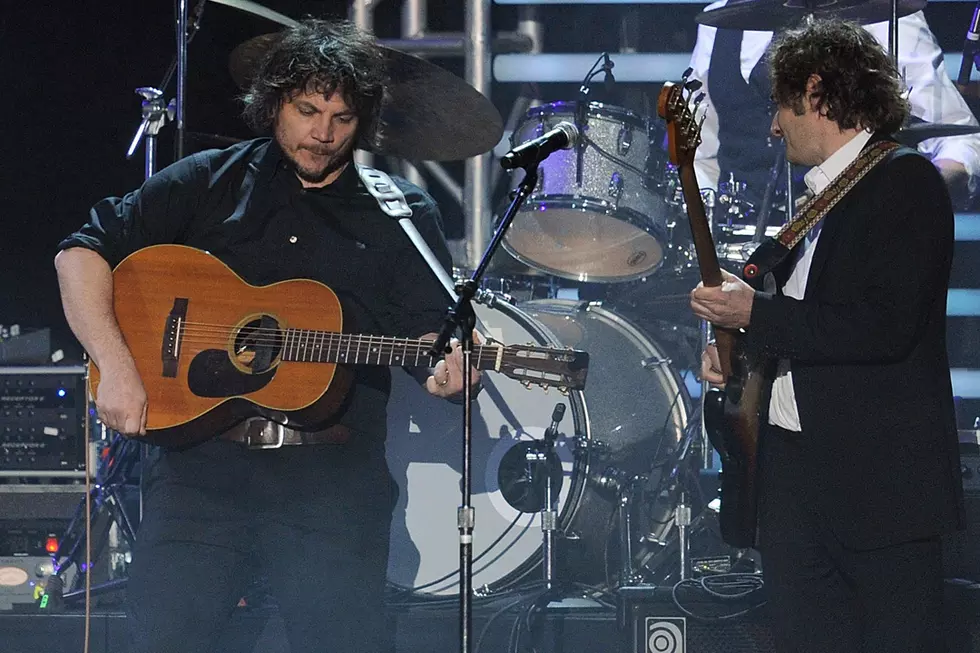 Wilco Give Us Third Song From 'Shmilco,' 'Someone to Lose'
Kevin Winter, Getty Images
We're starting to get an idea of how Wilco's new record, Schmilco, will play out. Today, the group unveiled the third song, "Someone to Lose," and it's embedded above.
It's predominantly acoustic, built around a chord progression reminiscent of Summerteeth's "Can't Stand It," but filtered through Yankee Hotel Foxtrot's "Kamera." Then, at the 1:08 mark, Nels Cline bursts in with some jarring electric guitar, but the track never veers off course. Schmilco's first song, "Locator," had more of a vibe similar to A Ghost Is Born and its follow-up, "If Ever I Was a Child," was reminiscent of their alt-country roots. So as with their last few albums, it seems like Wilco are giving fans a little bit of everything that they've been known for throughout their career.
Schmilco is arriving on Sept. 9, but their holding listening parties in independent record stores across the U.S. three days earlier. Those who attend will be given the chance to win prizes including white-label vinyl and Joan Cornelia's cover artwork. But, as they wrote in their press release, everybody who stops by will be able to "bask in the humble bragging rights of 'I heard Schmilco FIRST."
Wilco are currently touring the West Coast, with their next stop being in Salt Lake City, Utah tomorrow night (Aug. 30). They'll remain in the U.S. until Sept. 17, and will spend much of October and November in South America and Europe. You can see their entire upcoming calendar at the tour section of Wilco's website.
Every Wilco Album Ranked in Order of Awesomeness
More From The Moose 94.7 FM