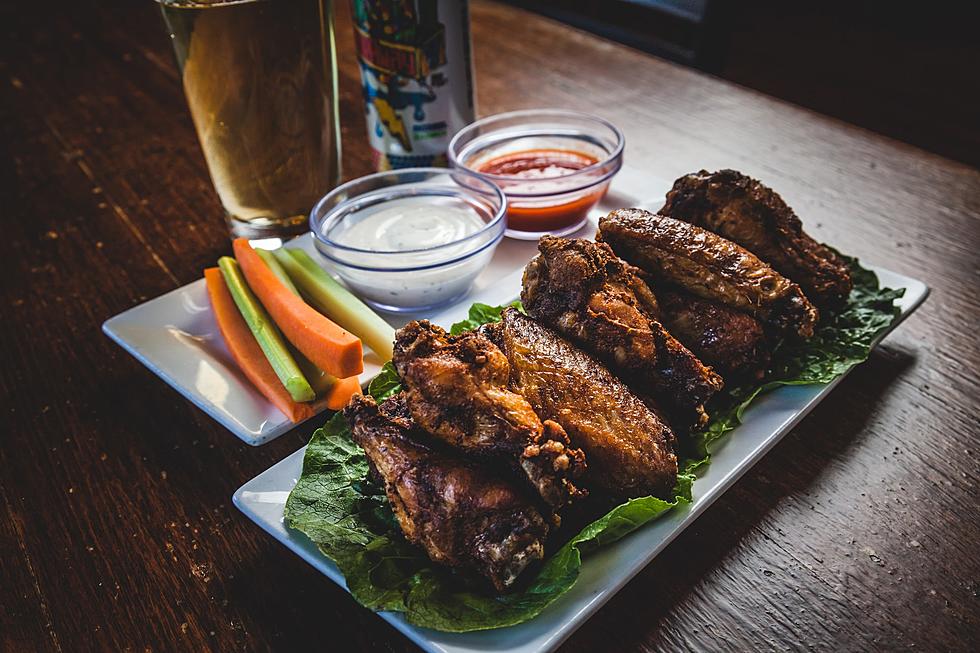 12 Fun Bozeman Area Events Worthy of Your Time This Weekend
tim toomey via unsplash.com
Friday, January 7th, 2022: Sam Platts and the Plainsmen LIVE at Stacey's in Gateway - (300 Mill Street, Gallatin Gateway) Just $5 at the door. Starts at 8:30pm. A local favorite, old time country/western music and definitely bring your dancing boots!
Saturday, January 8th, 2022: Bozeman Winter Farmers Market at the Gallatin County Fairgrounds - Happening 9am to Noon. Exhibit Building #1. Free to attend. All the wonderful products you'd expect from a Farmers Market, including dairy products, specialty items, hand-made goods, foods and crafts.
Saturday, January 8th, 2022: Parent Meet Up at the Montana Science Center - (2744 West Main, Bozeman) Happening 9:30am to Noon. "This is a Networking and Community Building event for parents in the Bozeman area! Meet up with parents and kids on the second Saturday of every month for Activities and Relationship Building."
Saturday, January 8th, 2022: Flirty Floorwork at Starlite Bozeman - (622 East Tamarack, Bozeman) Class at 10:15am to 11:15am. Improve strength, flexibility, mobility, coordination, and fluidity while learning a variety of floorwork elements, twerk techniques, and how to use heels as a dance apparatus. (Kneepads strongly encouraged for the floorwork.) Register at the link above.
Saturday, January 8th, 2022: Chili Cook-off & Free Indoor Cornhole at American Legion Livingston Park Post 23 - (112 North B Street, Livingston) Starts at 3pm. "Bring your best chili and judging will be at 5:30! $5 entry fee & all will be paid back to top 3 winners. Free cornhole from open till close in the back hall"
Saturday, January 8th, 2022: Pine Needle Weaving Class at Stix Yarn - (821 West Mendenhall, Bozeman) Happening 4pm to 6pm. Must sign up in advance! Here you will learn how to handcraft your own pine needle basket. This art form has remained virtually the same for thousands of years.
Saturday, January 8th, 20222: Revival Comedy Writing Workshop at Last Best Comedy - (321 E. Main, downtown Bozeman) Happening 4pm to 6pm. FREE EVENT! A comedy writing workshop by Kaylie Mae centered around women and marginalized genders.
Saturday, January 8th, 2022: Workshop: Using Mantras for Self-Transformation - (5123 Cimmeron Drive, Bozeman) Happening 6pm to 7:30pm. Tickets are $20. An introduction to mantras, chanting and kirtan. Discover the power behind this ancient spiritual practice. Perfect for beginners and experienced mantra lovers.
Saturday, January 8th, 2022: Gingers on Ice at Last Best Comedy - (321 E. Main Street, downtown Bozeman) Starts at 7pm. A live blend of sketch, improv, and stand-up comedy which features two redheaded comedians, Jacob Godbey and Alex Tait, winners of Missoula's Best Comedians 2018.
Sunday, January 9th, 2022: Community Event Series Dual GS #2 at Bridger Bowl - Races at Bridger Bowl, open to everyone. Must register at the link above. Happening 11:30am to 2pm.
Sunday, January 9th, 2022: Community Sauna Session at Bodhi Farms - (13624 South Cottonwood Road, Bozeman) Book a seat for only $40pp and come anytime between noon-5pm on Sunday, January 9th. A wood-fired sauna session that is focused around community. There is a changing room, but please bring two towels and a water bottle. Reservations required by emailing hello@bodhi-farms.com.
Sunday, January 9th, 2022: Madeline Hawthorne at Bozeman Hot Springs - (81123 Gallatin Road, south of Four Corners) Happening 7pm to 9pm. Enjoy fantastic live music from Madeline Hawthorne while soaking in the healing waters of Bozeman Hot Springs.
More From The Moose 94.7 FM