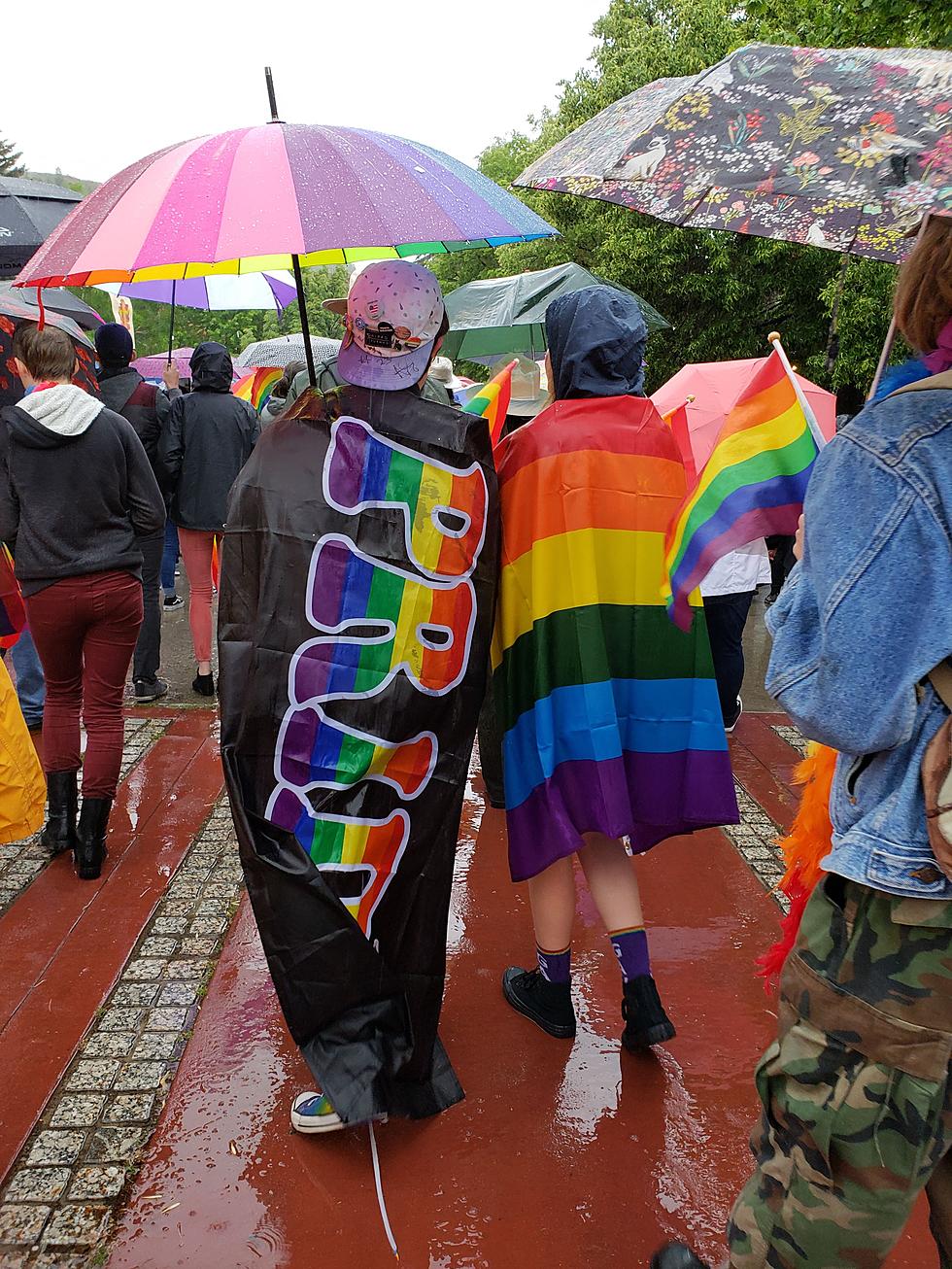 Bears, Brews, and Brunch, Oh My! Big Sky Pride is Back for 2021
Photo by Angel
Big Sky Pride released their announcement video for 2021 and it's pretty good, there's a disco ball involved. Obviously there was no celebration in 2020 so this year is going to be a double the fun! (drop confetti)
Big Sky Pride events will go down for a full week, July 11th to the 17th in Helena. The big shebang is the parade, which will take place on the final day, Saturday, July 17th, with line up at 10 a.m., with staging at Front Street between Niell Ave & 13th Street. The parade will begin at 11 a.m. beginning at the staging area and crossing Niell Ave to Last Chance Gulch, and will then follow Last Chance Gulch south through the walking mall and to Anchor and Pioneer Parks near the Lewis & Clark County Library, where the Big Sky Pride Rally will take place. If you would like to register your group/float, it's $50 and the online form can be found here.
Need some color? Big Sky Pride shirts are available now! This year's events include: a drag brunch, bear soak, treasure trail hunt, game night, drag trivia, queer comedy show, street party, and a t-shirt making workshop for the kids.
We've only been to Big Sky Pride once, as it always seems to fall on a week when we're in some other state for a concert, but the time we went was a blast, even though it was pouring rain. The parade and rally are family friendly, and people of all ages show up to celebrate and support pride in Montana. Keep up with Big Sky Pride on Instagram and we'll see ya there!
5 LGBTQ Resources in Missoula
More From The Moose 94.7 FM