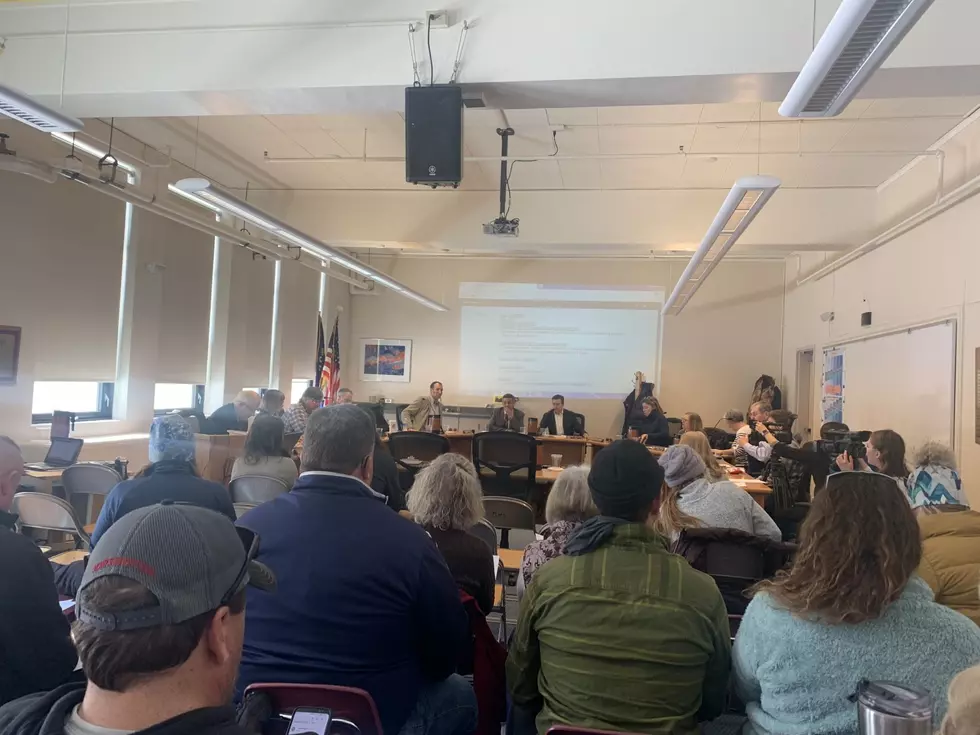 Board to Expand List of Potential New Bozeman High School Names
Townsquare Media
UPDATE: According to a tweet sent out last night by the Bozeman School District, the committee met Monday night and chose Gallatin & West as the two additional names to go with Storm Castle, Spanish Peaks, and Westslope.
Nearly two hours into their special meeting called to discuss the naming of the new Bozeman high school, the school board voted Monday to expand the list of potential names to five.
They did not rescind their earlier vote of Bozeman Westslope as the new name, but they did vote to ask the naming committee to submit two additional names to the list of three already considered. Those two names will come from the list of 19 (see below) that was whittled down from 170 public suggestions.
The Board voted 5-3 on the motion to ask the committee to come up with two more names, as well as seek additional public comment on the five choices. How the public will be involved is yet to be determined.
Bozeman Schools Superintendent Rob Watson stated that he believed "our committee and board followed procedure," but offered that "we missed a step," in not getting more feedback during the original naming process.
Watson said that it is his hope to wrap up the entire naming process by the school board's April 22nd meeting. Finalizing the name of the new Bozeman high school is independent of the process to determine a mascot and colors, which is currently underway.
Below is the list of 19 names originally considered by the naming committee. Westslope, Spanish Peaks, and Storm Castle were chosen as the final three. The committee will now choose two more to go with these, followed by public comment, before the board either stays with its original choice of Westslope or approves an alternate name.
1. Battle Ridge
2. Gallatin
3. Gallatin Valley
4. Granite Peak
5. Jeannette Rankin
6. Montana Rockies
7. Rocky Mountain
8. Spanish Peaks
9. Storm Castle
10. Sweet Pea
11. Treasure State
12. West
13. West Side
14. West Valley
15. Bitterroot
16. Blackmore
17. Mountain View
18. Ponderosa
19. Westslope
More From The Moose 94.7 FM