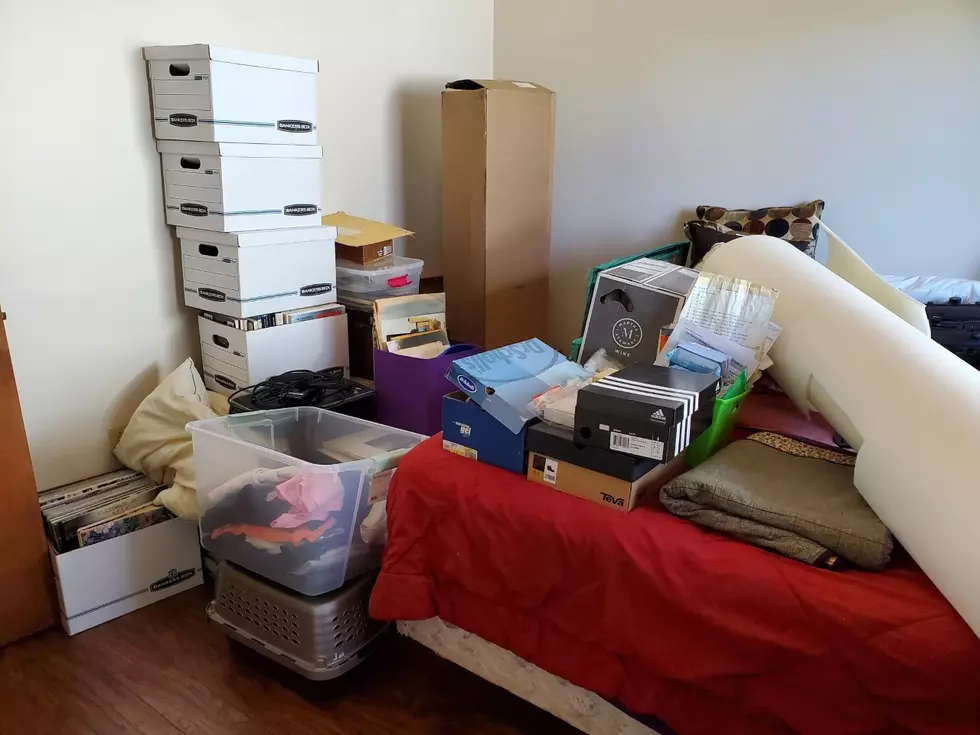 Bozeman Home Sellers: Your Renters Definitely Won't Clean the House for Pictures
Bozeman rental 4 - Michelle Wolfe
Renters who are getting evicted because the owner has decided to sell, certainly don't have a lot of incentive to spit shine the joint for Instagram-able real estate pictures. 
I can't prove it, but I'm fairly certain that some renters might actually make the house or apartment more messy when the day comes for a Realtor to come inside and take interior pictures of the property. Not ALL renters, but most probably.
(Especially when the listing says things like, "Calling all Investors!" That stuff probably doesn't sit well with renters who will soon have to find a new place to live.)
Keeping a rental "clean" seems a bit relative. BTW, I'm not suggesting a renter would trash the place or make it unsanitary. But they have zero incentive to put the laundry away, tidy up boxes or stack stuff neatly. (You can see for yourself with just about any Montana Realtor.com listing that is obviously a rental.)
Property owners can make whatever decisions they want (within reason) when it comes to selling their property. My gut tells me that if you're expecting perfect cleanliness for your listing pictures, you might want to wait to list the property until it's vacant. Just my two cents.
Calling all Investors! Do not miss this rare opportunity to purchase a 4 plex located on a 17, 990 sq ft lot in the heart of one of Bozeman's hottest revitalization areas!

Currently zoned R-3 and is B2M adjacent. Need a bit more elbow room?

Check out MLS listing next door that provides another 14, 462 sq ft of ground. Fantastic opportunity to purchase and improve long term below market rents or possible redevelopment! -Quoted from a current Bozeman listing on Realtor.com
Do the dishes and wipe the counters? Nah. Take out the trash? Tomorrow. As far as we know, rental contracts can't MAKE a renter meet your standards of "clean house" just for the purpose of taking pictures to sell the property. End of the rental agreement anyway? Certainly. That's what "cleaning and deposit fees" are for...
None of these are too scary, but they're also not examples of renters staging your property for you. That's just not going to happen. Can you blame them? The rental game in this town is terrifying, difficult and incredibly expensive. Losing your place as a renter is a TOTAL bummer. Doesn't exactly make you want to scrub the sink.
WOW! Photos from the Newly Opened Missoula Airport
The wait is over and the new terminal at the Missoula Montana Airport opened June 8, 2022. Get a peek inside from the perspective of a passenger.
More From The Moose 94.7 FM