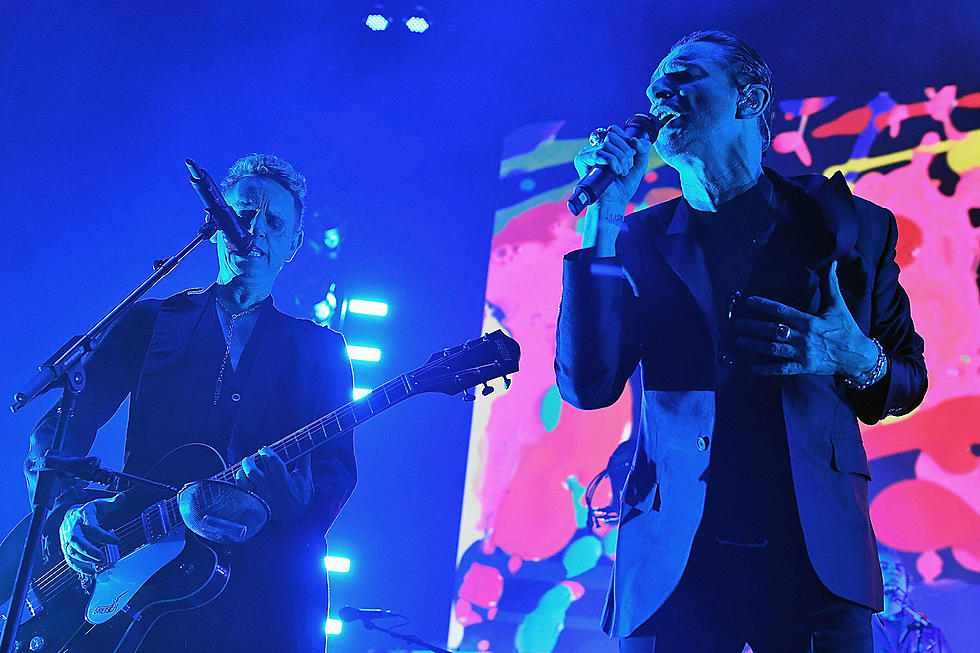 Why Dave Gahan Nearly Quit Depeche Mode
Gustavo Caballero, Getty Images
Depeche Mode singer Dave Gahan said there were two moments when he considered quitting the band before they started work on their new album Memento Mori.
Due on March 24, the LP follows the death of co-founder Andy Fletcher in May 2022. In a new interview with The Guardian, Gahan said his first moment of doubt came after the pandemic lockdown.
"Not making a record, spending time with my family, friends, my fucking cat, I thought, 'I want to stay here,'" he explained. "I was quite happy listening to records, watching the Knicks lose at basketball, plugging in my guitar and playing along to someone else's music. … [I was] not really interested in making new music."
He noted, "I was 18 when Depeche Mode started. I thought, 'It's enough. I've had a good run.' So when our manager called and said, 'It's time,' I honestly said, 'Jonathan, I don't know if I want to do this anymore.'"
A second moment of doubt came after Fletcher's death, although at that time he thought about leaving only "for a minute." "Martin [Gore] and I had a conversation," he said. "I was just calling up to see how he was doing and he was like, 'We're moving on, right?' I said, 'Yeah.' I didn't miss a beat."
Guitarist and keyboardist Gore added that he didn't seriously consider the band's end and he didn't think about changing the title or theme of the new album. "For me, when Andy died it cemented the idea that we had to carry on with these songs and the title," he said. "The idea that we should all be making the most of our time on Earth and it's very limited – it's kind of an important message. And it's even more important now Andy's gone."
While he emphasized that there was "nothing positive" about the tragedy, he noted that the "one good thing is that it's brought me and Dave closer. We have to make decisions as the two of us, so we talk things out, we talk a lot more on the phone, even FaceTime sometimes. That's something we just never did before."
Ranking Every Depeche Mode Album
Depeche Mode have come to define the synth-pop genre like no other.
More From The Moose 94.7 FM