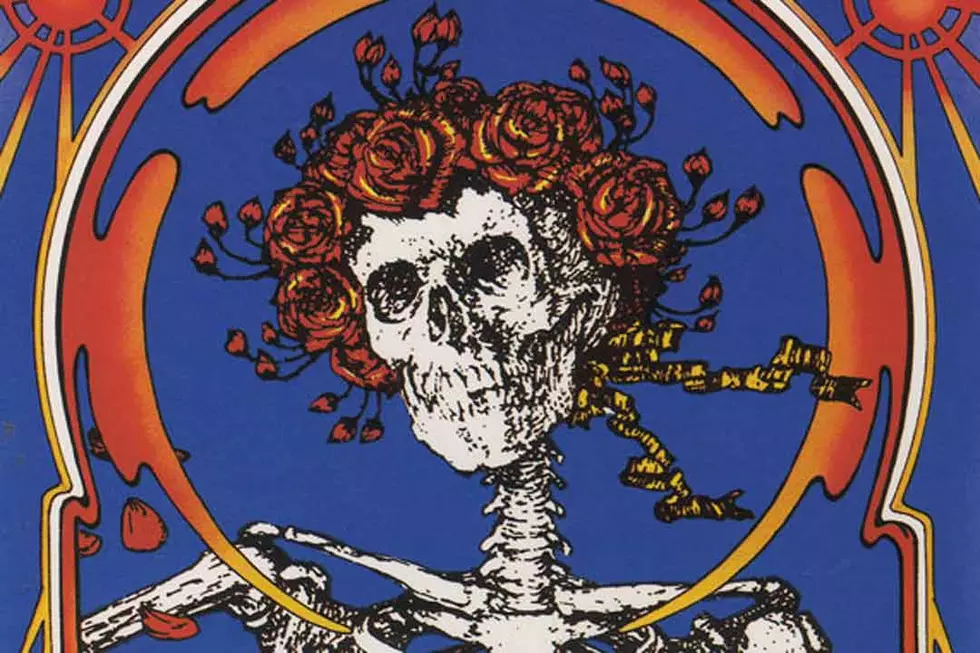 How the Grateful Dead's 'Skull and Roses' Shook Things Up
Warner Bros.
Even back in 1971, barely five years after they formed, the Grateful Dead knew the power of their live shows. Their fourth album, Live/Dead, was a concert recording that drastically reworked older songs, included a few new cuts and pretty much turned the concept of the live album on its head.
Following that 1969 record, they released their two best albums in 1970, Workingman's Dead and American Beauty. Then they put out another live album called Grateful Dead, but better known as Skull & Roses in reference to its iconic cover art. It once again didn't play out like your typical souvenir concert recording.
Released on Sept. 24, 1971, Grateful Dead was culled from shows recorded in New York and in the band's hometown of San Francisco in March and April of that year. No songs from Workingman's Dead or American Beauty were included; in fact, the double-LP set was mostly made up of covers and a handful of brand new originals.
It's a telling indication of where the band was heading in its career and how aware it already was of its growing reputation in concert halls. The Grateful Dead's studio output dwindled in the coming years, and the quality of those sporadically released studio records sank, too.
By emphasizing their strong points (essentially, most songs took on mythical proportions for the group onstage), and downplaying their increasingly apathetic stance toward the studio (they'd never make a studio album as rich as those two 1970 LPs again) on Skull & Roses, they set up their future in 70 free-form minutes.
The three new songs – "Bertha," "Playing in the Band" and "Wharf Rat" – became familiar parts of the Dead's repertoire. The covers ranged from Merle Haggard's "Mama Tried" to Kris Kristofferson's "Me and Bobby McGee" to Chuck Berry's "Johnny B. Goode." And then there's the nine-minute closing track, a medley of Buddy Holly's "Not Fade Away" and the traditional "Goin' Down the Road Feeling Bad," a live highlight in the Dead canon.
On all these songs, but particularly the "Not Fade Away" medley, the band stirs up a mix of jazzy, soulful improv laced with the post-psychedelic splashes that they pretty much spent the rest of the '70s, '80s and '90s perfecting to a science, often to the detriment of the occasional soul that peaks through here.
Unlike the earlier Live/Dead, Skull & Roses – the band wanted to call the album Skull Fuck, but the record company was having none of that – included some overdubs to heighten vocals and instruments here and there. It all paid off for the Dead, who scored their highest-charting LP at that point (it peaked at No. 25) and their first gold record (earlier releases eventually reached the mark too).
It also set up the next stage of their career, one where touring, and the occasional live album, took precedent over new studio material. It was a risky move on their part, but their legion of fans rarely seemed to mind. Knowing where things turned, they probably preferred it that way.
 
 
See the Grateful Dead Among Rock's Most Underrated Albums
More From The Moose 94.7 FM