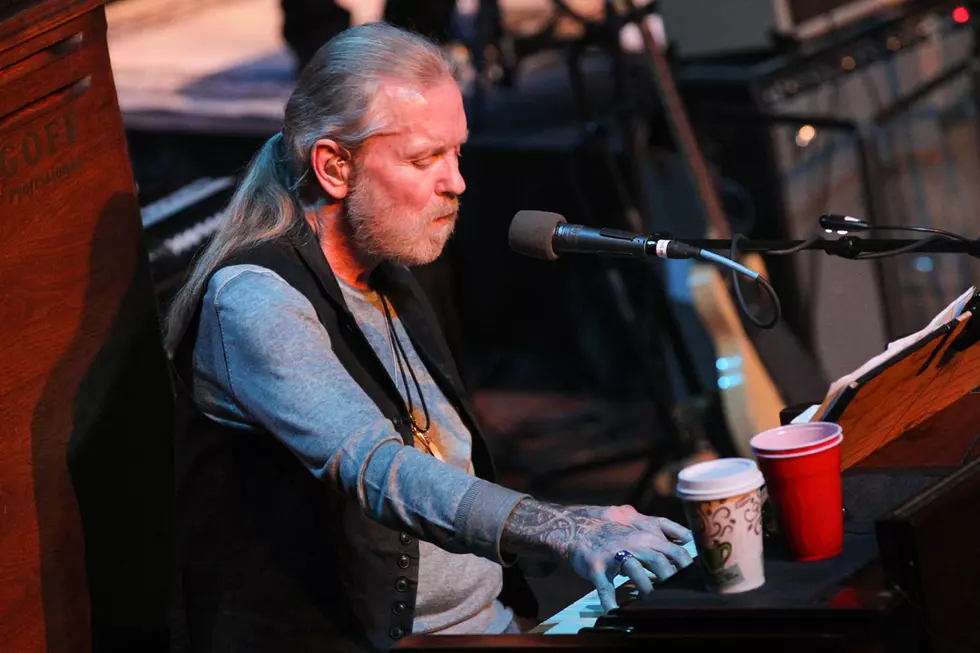 Gregg Allman's Collaborators and Loved Ones Reflect on His Final Days
Terry Wyatt, Getty Images
Gregg Allman spent his final days focused on the completion of his recently released farewell album, Southern Blood — a period that some of those closest to him have described as understandably bittersweet.
The making of Southern Blood is outlined in a new profile piece published by Garden & Gun, offering an inside look at Allman's determination to finish an album he knew would act as his musical last will and testament. To underscore the full-circle element of the project, Allman chose to make the record at FAME Studios in Muscle Shoals, Ala., where he and his brother Duane first forged the beginnings of the Allman Brothers Band — but where, to his regret, the group never managed to track an album.
For producer Don Was, who helped Allman shape the track listing, the experience ran the emotional gamut. "There was a shadow hanging over the whole thing, but he and I never once spoke about it directly," he explained. "The songs were puzzle pieces he wanted to put together. We had a lot of fun, a lot of laughs doing the record. The duality is weird. It was such a great time, but yet we knew it would be his last album."
Hard as they tried to wrap up recording before Allman's death in May, stray bits of the album remained after he grew too ill to handle recording. Friends and collaborators filtered in to finish Southern Blood, adding a fitting footnote to his music's legacy of brotherhood — and as he approached the end of his life, Allman leaned on the love of those closest to him.
"He said, 'What do you all think about dying?' And I was like, 'Oh man, he's serious and he wants some answers.' I told him I'm not afraid of death, because he and I got more dead friends than we have alive friends," Allman's longtime best friend Chank Middleton said. "And believe me, they got something going over there. They ain't just twiddling their thumbs. I was trying to give him something to look forward to."
Allman Brothers Band Albums Ranked
More From The Moose 94.7 FM