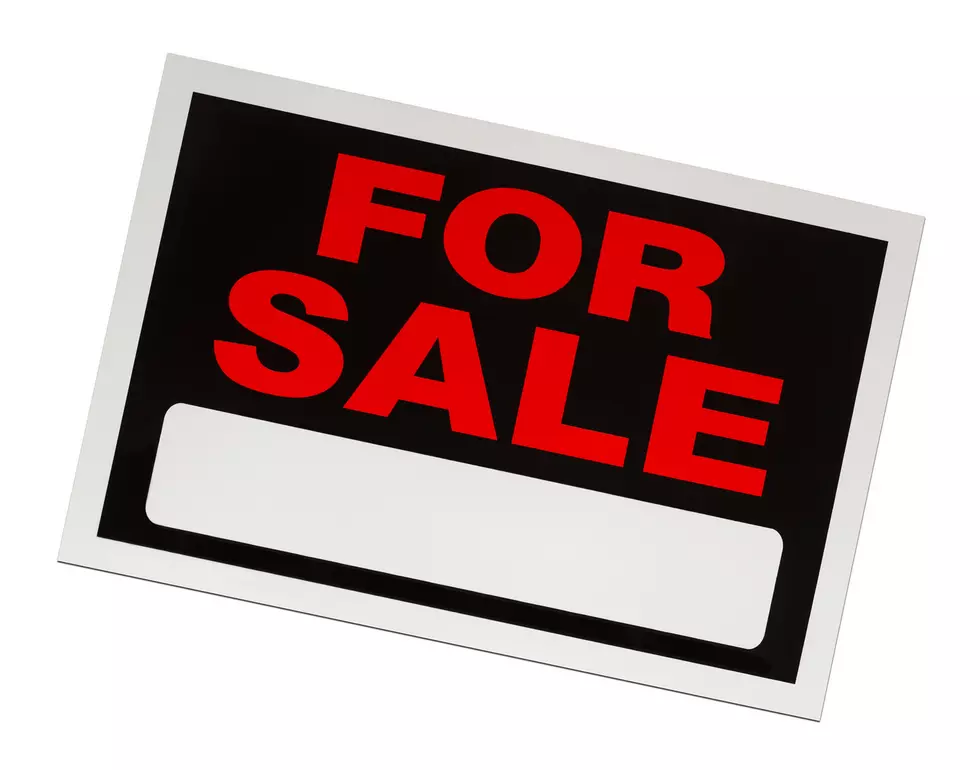 How Much Of Montana Is Currently For Sale? You Might Be Surprised
Michael Burrell
There is no doubt that Montana is one of the most beautiful places not only in the United States, but in the world.
We have picturesque snow-capped mountains, lush forests, stunning lakes and streams, and prairies of gold that often look like they're dancing in the wind. The people who come here for the first time are taken aback by the majesty of it all. The people who live here hope that the beauty of the state and the Montana way of life can remain unchanged for as long as possible.
The truth is, the secret is out of the bag and the world has discovered Montana.
Montana has seen a large influx of folks moving here in the last few years; in fact, according to a report by NBC Montana earlier this year, 13,000 residents have come from California in the last couple of years alone. Why is this happening? What's the reason behind it all?
Well, part of the reason is that a whole lot of Montana is for sale.
Landwatch, a website that features land for sale, says that Montana is ranked 5th in the country for the most land for sale. According to the website, Montana has right around 6 billion dollars worth of land that is available for purchase.
Yep, that's billion with a B. Landwatch says there are about a million or so acres available for purchase right now.
The largest area of land listed on their website is a 13,250 acre ranch located in Gallatin County. Oh, and in case you were wondering how much a 13-thousand-acre ranch would cost, it is listed at just under 30 million dollars. This is a heck of a deal when you consider there is a 5,864 acre ranch in Polson asking for $25 million.
Many Montanans feel like the state is becoming a playground for the wealthy, with more rich folks moving in and more Montanans moving out. It certainly seems like there is some truth to that. It reminds me of that famous old professional wrestler whose catch-phrase was, "Everyone has their price...for the million-dollar man."
Beautiful Montana Cabin For Under $300k? Yep, But There's A Catch
This cute cabin set in the highly desired Hyalite Canyon is listed at $243,000 is a steal of a deal, BUT it does have some stipulations. This remote cabin is a Forest Service cabin and has apparently been standing strong since the early 1900s and is rumored to have been built as a retreat for nurses in 1911.
You will find that this cabin comes with power, phone service, gravity-fed spring water, AND a strongly built outhouse.
So what are the kickers? Unfortunately, Forest Service Residents CAN NOT be full-time. So what does that mean? Basically, you can live here part-time even though you would own the home. You can not make a profit off the house, either personally or commercially, so for the time you are not living there, you also can not rent it out and make some extra income off of it.
There is no financing available for this purchase, as the cabin doesn't qualify for it, you must be a cash buyer.
Lastly, you must be able to obtain an "FS Special Use Permit". This is required because, although you would own the cabin, you WOULD NOT own the land the cabin is on. The land will still belong to the USFS.
Private Montana Island Listed For 72 Million Dollars
The largest private island west of the Mississippi River is located on Flathead Lake in Montana. The island which is well over 300 acres comes with two "villas" The main villa and the guest villa. The main villa is over 45 thousand square feet and has an underground shooting range.
More From The Moose 94.7 FM