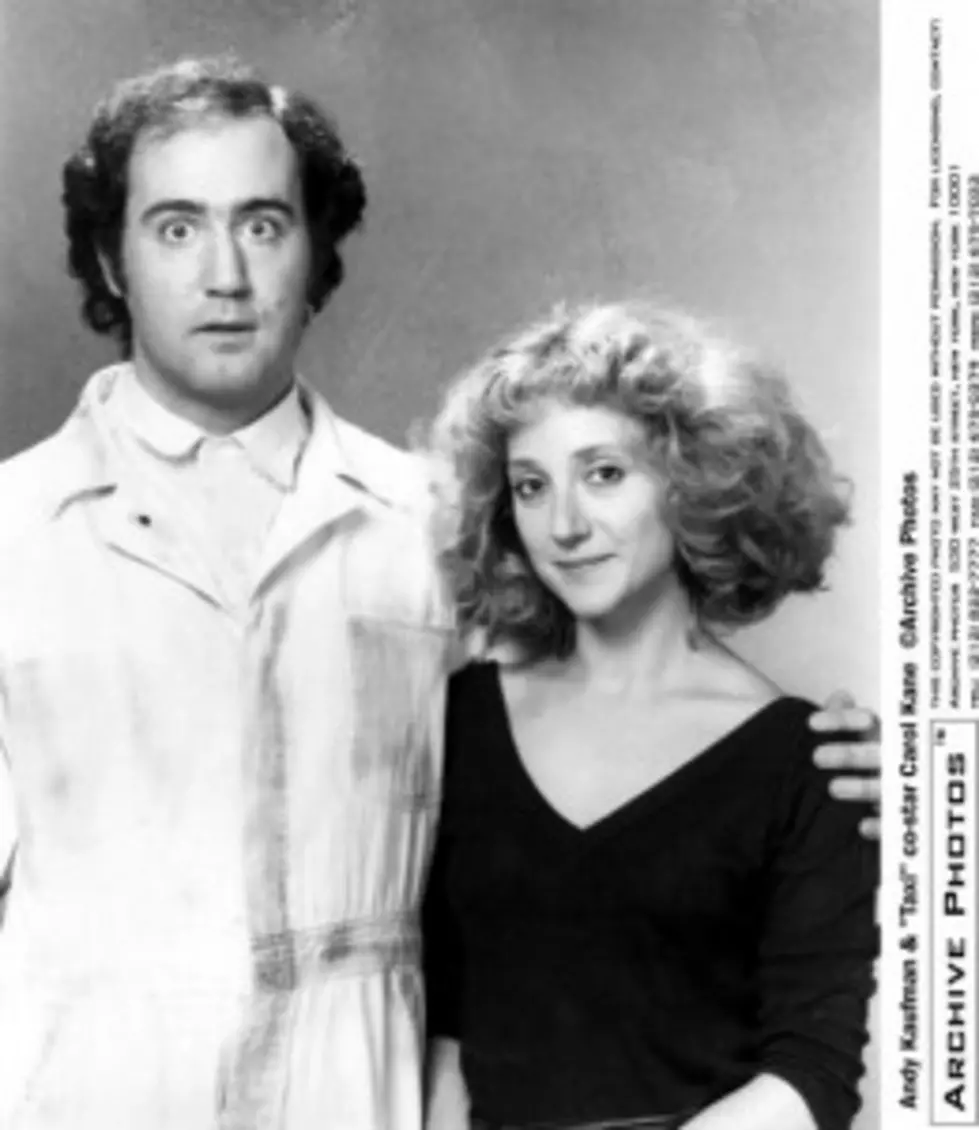 Is Andy Kaufman Still Alive? Brother Claims Andy Faked His Own Death [VIDEO]
Photo by NBC Television/Courtesy of Hulton Archive/Getty Images
Andy Kaufman is one comedian who took his profession very seriously. He is best known for his role as Latka Gravas on the sitcom Taxi and for being a serious prankster. Is this yet another prank commemorating the legendary comedian? Or is Andy Kaufman still alive today?
Andy Kaufman is believed to have died of lung cancer in 1984. But after a recent turn of events, BBC reports Andy Kaufman may still be alive. At an awards show named Andy's Honour, Andy's brother Michael Kaufman announced to the audience that Andy was still alive. He explained that he received a letter from Andy in 1999 and then brought Andy's 24-year-old daughter onstage. If she really is Andy's daughter and is 24-years-old, that would prove that Andy did not die in 1984 of lung cancer as formerly believed.
Below is a TMZ video of the awards show with Andy's daughter and brother. Are they acting or is it true?

Sadly, I did not know who Andy Kaufman was until after watching the 1999 biographic film on Andy Kaufman titled Man on the Moon and starring Jim Carrey. As a 14-year-old, I was still a bit confused as to who he was, but I loved his seemingly endless tolerance and appreciation for comedy and pranks. The movies ambiguous ending hinted at the possibility of Andy's death being a hoax which makes me want to believe the comedic genius is still alive and well.
"Now, Andy, did you hear about this one?
Tell me, are you locked in the punch?
Hey, Andy, are you goofing on [us]?
Hey, baby, are you having fun?"
More From The Moose 94.7 FM