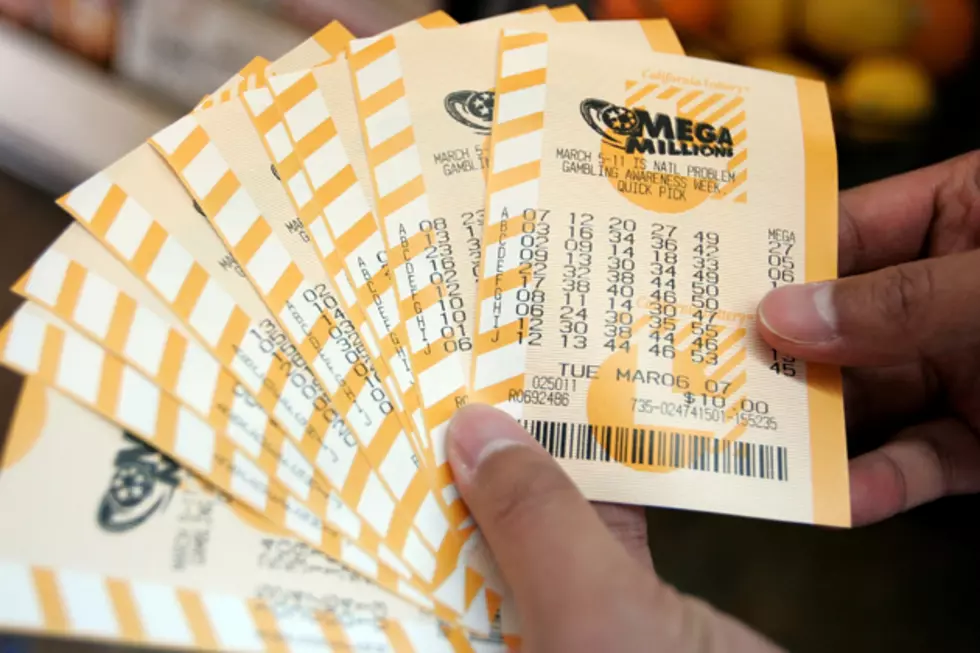 It Seems Lottery Tickets Purchased in Bozeman Hardly Ever Win
Justin Sullivan, Getty Images
Huge jackpots or anything else...Bozeman does not appear to be a lucky place to purchase your Montana Lottery tickets. Of course, I buy them all the time. In Bozeman.
"The Montana Lottery was created by citizen's referendum in 1986. Since then, it has paid over $694 million in prizes and returned approximately $289 million to the State of Montana."
Town Pumps seem to be pretty lucky in terms of selling various winning tickets in the Montana Lottery menu. Good to know. Here's the deal:
The Montana Lottery website does a weekly update about winners of prizes over $5,000 across the state.
Montana is also one of those states where certain pieces of information about significant winners are PUBLIC. You can always form a trust if you're a big winner, but if you don't..winner's names, prize amount and sale location will be released.
Bozeman just does NOT come up as a location of sale very often. The last time there was a decent winning ticket purchased in Bozeman, the prize was claimed on December 3rd.
We went through the last few weeks of significant winners to see where are the "lucky places"??? When it comes to prizes over $5,000 this is what we found: (Their site last updates at the end of 2020.)
$75,000 winner, playing Holiday Magic, winning ticket purchased at the Town Pump on North Sanders in Helena (week of December 23rd, 2020)
$30,000 winner, playing Bonus Card Bingo, winning ticket was purchased at the Loaf 'N Jug on Smelter Ave. in Great Falls (week of December 23rd, 2020)
$15,000 winner, playing $5 Montana gold, winning ticket was purchased at Nickels Gaming Parlour in Helena (week of December 17th, 2020)
$30,000 winner, Wild Cherry Crossword Tripler, the winning ticket was at purchased Town Pump on Hwy. 93 N. in Florence (week of December 17th, 2020)
$12,000 winner, playing Happy Holly Days, the winning ticket was purchased at Town Pump on Hwy. 200 in Bonner (claimed December 22nd, 2020)
$20,263 winner, playing Big Sky Bonus, the winning ticket was purchased the Canyon Ferry Mini Basket in East Helena (claimed on December 22nd, 2020)
$70,627 winner, playing Big Sky Bonus, winning ticket purchased at Albertsons on Main Street in Billings (claimed December 10th, 2020)
$30,000 winner, playing Lucky Loot Bingo, winning ticket purchased at Tj's Quik Stop in Poplar (claimed December 15th, 2020)
$12,000 winner, playing 8-Bit Bingo, winning ticket purchased at Town Pump on Norris Road in Bozeman (claimed on December 3rd, 2020)
$30,000 winner, playing Wild Cherry Crossword Tripler, winning ticket purchased at Town Pump of Belgrade (claimed November 27th, 2020)
Five Unique Foods To Montana
More From The Moose 94.7 FM