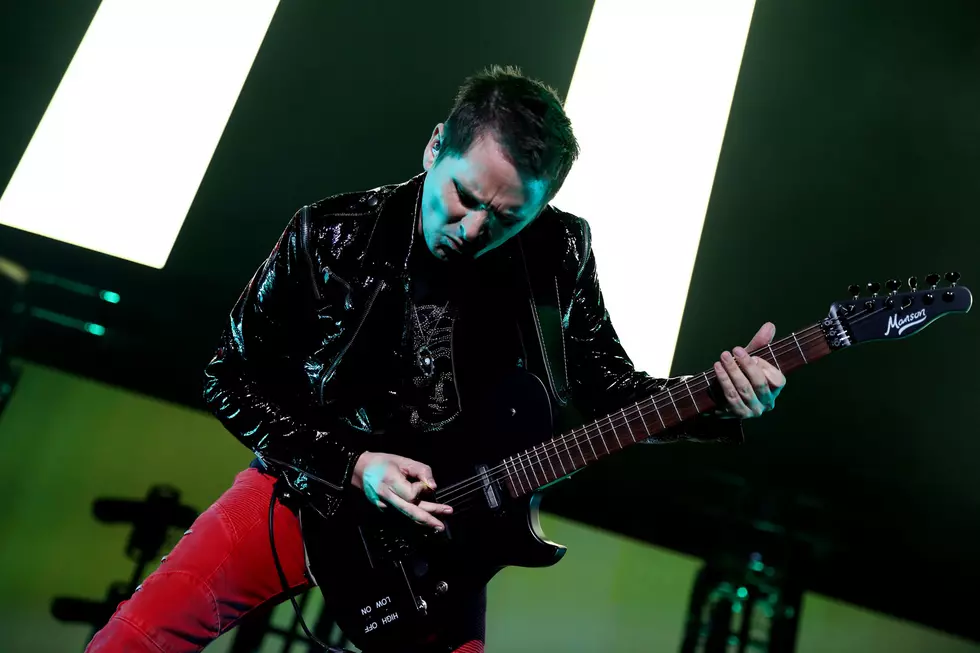 Muse's Matt Bellamy Announces 'Cryosleep' Solo Album for Record Store Day
Rich Fury, Getty Images
Record Store Day 2021 has tons in store for rock fans, including a record that amounts to Muse mastermind Matt Bellamy's first solo album. It's a 10-song platter called Cryosleep that collects the various works the sci-fi shredder has released outside of his main Muse domain in the recent past.
That means things like Bellamy's Game of Thrones song "Pray" and his cover of Simon & Garfunkel's "Bridge Over Troubled Water" will find a home together — on gatefold 12" vinyl, no less — come the third weekend of July (Day 2 of RSD's two days) instead of languishing unconnected.
See the album cover and tracklisting — plus, listen to the Muse frontman's acoustic Simon & Garfunkel rendition — down toward the bottom of this post.
"'Cryosleep' a special #RSDDrops will be available on 16 July 2021," Bellamy revealed on Wednesday (April 7). "The limited-edition picture disc contains ten tracks, including never-before-released 'Take A Bow (Four Hands Piano),' 'Guiding Light (On Jeff's Guitar)' and 'Pray' (without the Game of Thrones voiceover). Also an exclusive songbook of sheet music, and a gatefold LP."
Cryosleep also contains two solo versions of "Unintended," an early Muse cut found on the band's 1999 debut Showbiz, perhaps the most exciting aspect of the limited-edition release for Muse fans.
Elsewhere among Record Store Day's 2021 rock gems are Black Sabbath, Deftones and Linkin Park. Get more information at recordstoreday.com and see the complete list of RSD 2021 items here.
Matt Bellamy, Cryosleep Album Art + Tracklist
1. "Unintended (Acoustic)"
2. "Bridge Over Troubled Water"
3. "Behold, the Glove"
4. "Take a Bow (Four Hands Piano)"
5. "Pray"
6. "Tomorrow's World "
7. "Guiding Light (On Jeff's Guitar)"
8. "Simulation Theory Theme (Instrumental)"
9. "Fever"
10. "Unintended (Piano Lullaby)"
Matt Bellamy, "Bridge Over Troubled Water"
87 Rock + Metal Albums Turning 20 in 2021
More From The Moose 94.7 FM