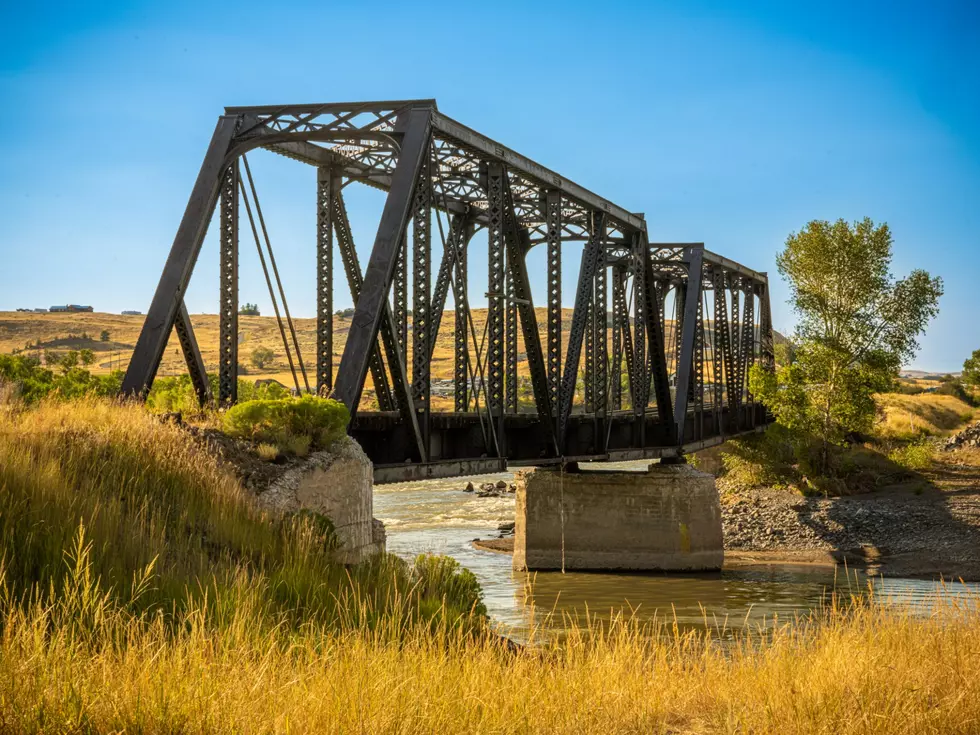 One of Montana's Unique Train Bridges is Being Torn Down
Chad Gilbert Photography
A historic railroad bridge that was severely damaged by flooding will be demolished this week.
Officials have been monitoring the old railroad bridge near the US 89 North crossing near Livingston since mid-June. Because they feared that it may fall into the river, an 8-mile section of the Yellowstone River was closed between the Mayor's Landing Fishing Access Site and Sheep Mountain Fishing Access site due to safety concerns.
Many residents of Livingston have fond memories of the railroad bridge. For a lot of kids that grew up in town, the bridge was a popular destination for bridge jumping during the summer.
In June, Billings Gazette shared a video of the bridge and explained that it was at risk of falling into the river.
Unfortunately, the old railroad bridge is beyond repair and will be demolished this week. The bridge will be torn down on Wednesday, August 24 and extended traffic delays are expected.
Park County posted the following message regarding the railroad bridge on Facebook on Monday;
On Wednesday, August 24th beginning at 8:30 a.m., the Montana Department of Transportation will begin removing the train bridge on the Yellowstone River at the US 89 North crossing. Due to the proximity of the bridge to the highway, US89 North will close for up to 30-minute delays. Please plan your travel accordingly. MDT's contractors are aware that Wednesday is the first day of school in Livingston. They will work hard to finish before school buses return students back home. The Yellowstone River and the Fishing Access Site at US89 North are currently closed for safety. There are no locations nearby to stop and view the demolition. Flood impacts to the train bridge created a potential downstream life-safety hazard. Removing the train bridge was identified as a priority to protect the Hwy 89 North bridge and the travelling public. Thank you for your patience and understanding.
25 Mind-Blowing Photos of Devastating Flooding in Montana
20 Mind-Blowing Photos of Devastating Flooding in Montana
10 Devastating Pictures of Old Bozeman Building Being Demolished
It's sad to see so much of Bozeman's history disappearing. This is just one example.
30 Pictures of One of Montana's Most Unique Historic Homes
For many years, Frontier Town was a popular tourist attraction in Montana. The iconic piece of Montana state history is currently for sale.
More From The Moose 94.7 FM