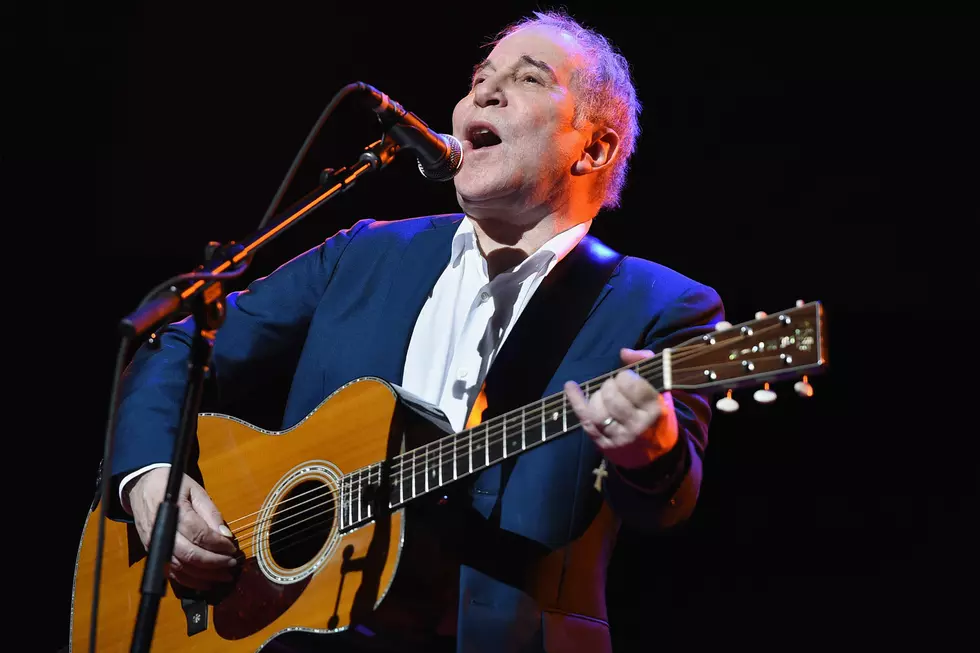 Listen to Paul Simon's New Take on 'One Man's Ceiling Is Another Man's Floor'
Theo Wargo, Getty Images
Paul Simon has released an update of his '70s-era track "One Man's Ceiling is Another Man's Floor" from the upcoming In The Blue Light. Due on Sept. 7 via Sony Legacy, the album finds Simon revisiting moments from throughout his career, and arrives towards the end of his farewell tour.
"This album consists of songs that I thought were almost right, or were odd enough to be overlooked the first time around," Simon, 76, said in a statement confirming the release. "Re-doing arrangements, harmonic structures, and lyrics that didn't make their meaning clear, gave me time to clarify in my own head what I wanted to say, or realize what I was thinking and make it more easily understood."
You can listen to both the new and original version below:
"It's an unusual occurrence for an artist to have the opportunity to revisit earlier works and rethink them; to modify, even completely change parts of the originals," Simon added. "Happily, this opportunity also gave me the gift of playing with an extraordinary group of musicians, most of whom I hadn't recorded with before. I hope the listener will find these new versions of old songs refreshed, like a new coat of paint on the walls of an old family home."
Simon recently announced that his final show would take place on Sept. 22 – not in New York's Central Park, as many fans had expected, but in Flushing Meadows Corona Park in Queens. He commented: "It seems more like fate than coincidence that I should do the final show on this final tour at Flushing Meadows Corona Park. I could have ridden my bike from home to the park in about 20 minutes, when I was a kid. ... But this is less a goodbye than a farewell. Thank you all for the ride, I had a great time."
"One Man's Ceiling" originally closed out side one on 1973's There Goes Rhymin' Simon, home to the Top 40 hits "Kodachrome," "Loves Me Like a Rock" and "American Tune."
More From The Moose 94.7 FM