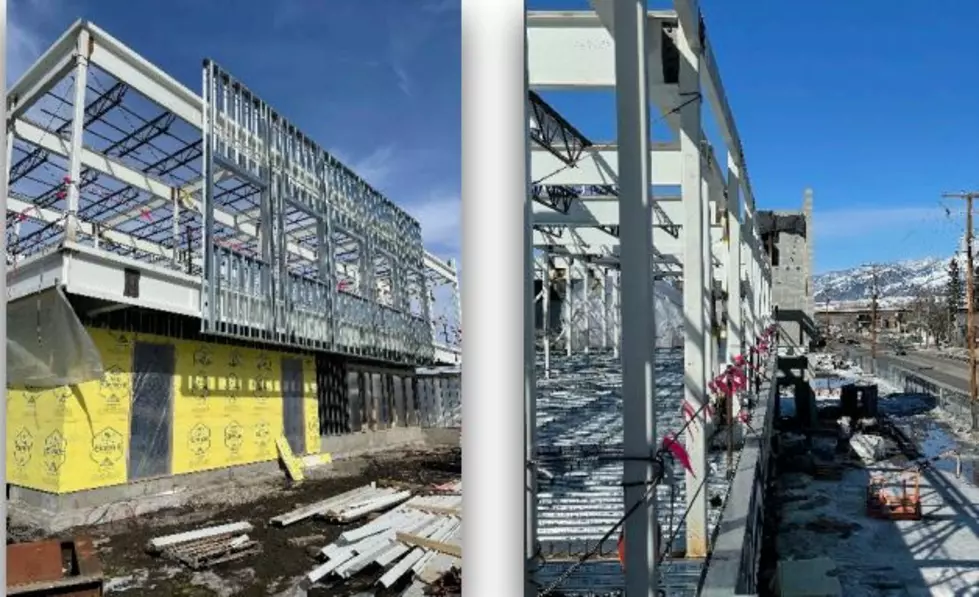 Pics Of The New Public Safety Center
Marek Ziegler/Bozeman Police Department via Facebook
This is going to be one beefy building but it's definitely a huge need for the Gallatin Valley.
The Bozeman Police Department on Facebook wanted to update everyone on the construction of the Public Safety Center and added some photos to go along with the post and let's just say this building is going to be massive. Just drive by the Gallatin County Fairgrounds to take a look at it.
Credit: Bozeman Police Department via Facebook
This beefy building is going to be home to not only the Bozeman Fire Department station and be their headquarters, there will also be space for parts of the Bozeman Police Department as well. The bond for this building passed back in 2018 and has been a big project for the City of Bozeman even thought this whole structure won't be completed until probably May of 2022. The building is going to cost around $36 million dollars.
This Public Safety Center has been a huge need for the city of Bozeman. With our immense growth in the recent years a structure like this was definitely needed not only for the present but for the future of Bozeman. This will not only help centralize the Bozeman Fire Department but also help the Bozeman Police Department with their expansion.
For more details on this huge project, check out the Bozeman Police Department.
How to Avoid Hitting a Deer While Driving in Montana
More From The Moose 94.7 FM