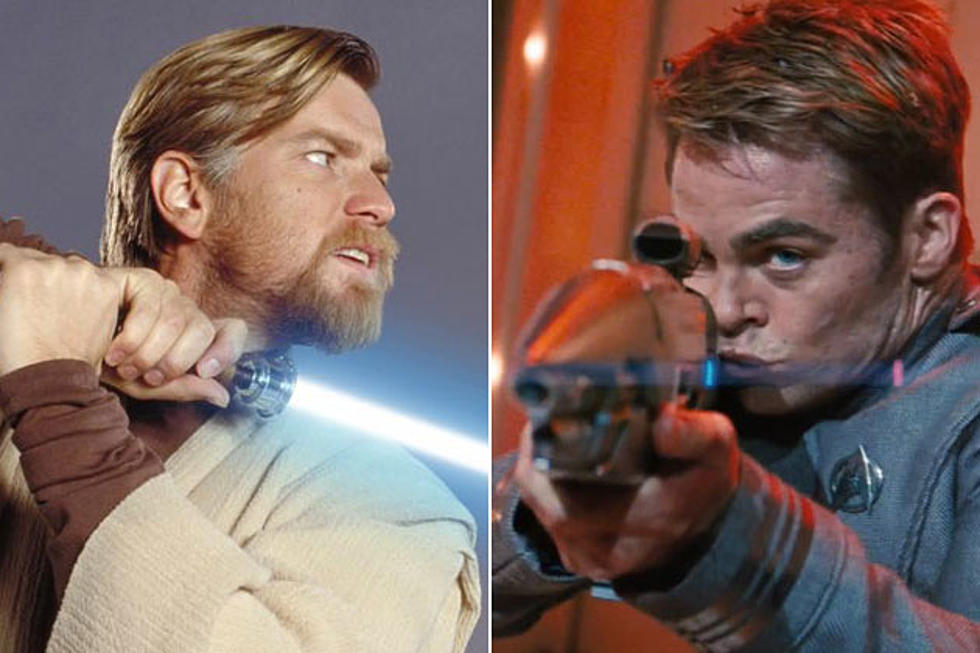 'Star Wars' vs. 'Star Trek': Which Is Better?
Lucasfilm/Paramount
It's a battle of the two most revered sci-fi universes. 'Star Wars' vs. 'Star Trek.' Come on, fanboys, you know you have an opinion on this one!
It's one of the most hotly debated questions in geek history, and both have multi-layered worlds that span almost every conceivable medium: films, TV series, books, video games, toys, etc. Both are seen as similar to outsiders, folks who don't pay close attention to such things, but those who hold them in esteem know how vastly different they are from one another. And those who love them, love them with a protective intensity equal to a mother bear shielding her cubs.
The worlds may seem to be coming somewhat closer together now, as J.J. Abrams plots 'Star Wars: Episode 7' while his latest film, 'Star Trek Into Darkness' opens in theaters this week. But there will always be a great distinction in the minds of the people who know the difference between a Wookie and a Tribble.
So in the battle of two of pop culture's most beloved franchises, which are you siding with: 'Star Trek' or 'Star Wars'? Vote and comment below!
More From The Moose 94.7 FM