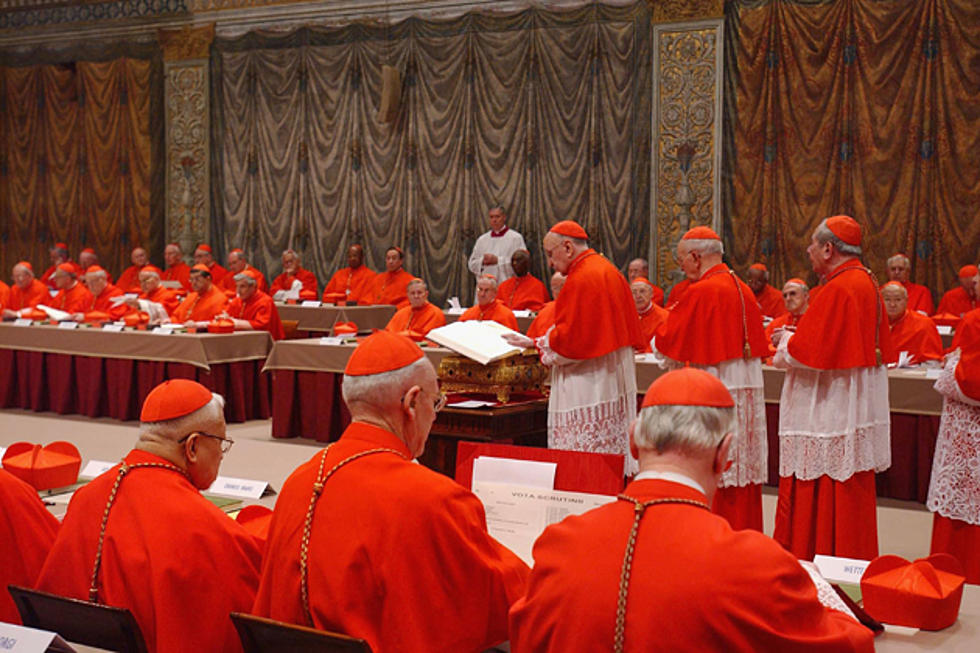 Who Are the Candidates to Become the Next Pope?
Arturo Mari/Getty Images
This week at the Vatican in Rome, cardinals from around the world are convening to elect the next pope, which could happen any day now. Who is most likely to succeed Pope Benedict XIV? As of now, there is no clear favorite, but a few cardinals have emerged as the top choices in various betting markets.
Let's take a look at the top contenders:
Angelo Scola
Scola, of Milan, Italy, looks to be out in front at the moment, though he doesn't command anything close to majority support yet. The conservative 72-year-old was named a cardinal in 2003 by Pope John Paul II and since 2011 has been the archbishop of Milan, the premiere diocese in Italy, which is probably what has him out in front at this point.
---
Odilo Pedro Scherer
The Brazilian was ordained in 1976 and can speak six languages (Italian, German, Portuguese, English, French and Spanish). Scherer was appointed the archbishop of Sao Paolo in 2007, the same year Pope Benedict made him a cardinal. He has strong views against same-sex marriage but is also a staunch defender of the environment, particularly Brazil's jungle, which is disappearing due to increased development.
---
Peter Turkson
The Ghanaian is the most prominent African candidate, and with the Catholic Church's largest expansion in recent decades occurring in Africa (and Latin America), the idea of the "first black pope" has caught on in media circles. Turkson played a major role in calming the tension in Ghana after elections in 2008, but then inflamed tensions of a different sort last year by showing an incendiary film about Islam's growth in Europe to a gathering of bishops.
---
Peter Erdo
At age 60, Erdo is one of the younger front-runners. The Hungarian has been the president of the Council of European Bishops' Conference since 2006. Erdo has a twin brother, too, which would make religious-conspiracy-thriller novelists giddy with excitement.
---
Tarcisio Bertone
Another of several Italians in the running, Bertone has been a priest since 1960. He has held numerous top positions in the church, including secretary of state and serving as Benedict's camerlengo. He was a favorite of the previous pope, even receiving a direct mention in Benedict's final speech, but had his critics too, who accused him of poor management skills that led to the leaking of secret documents to a journalist last year.
---
Marc Ouellet
The archbishop of Quebec from 2002-2010 is the top North American candidate. Ouellet also spent 11 years living and working in Colombia, giving him strong ties to the fast-growing Latin American segment of the church. He is currently prefect of the Congregation for Bishops and president of the Pontifical Commission for Latin America.
More From The Moose 94.7 FM