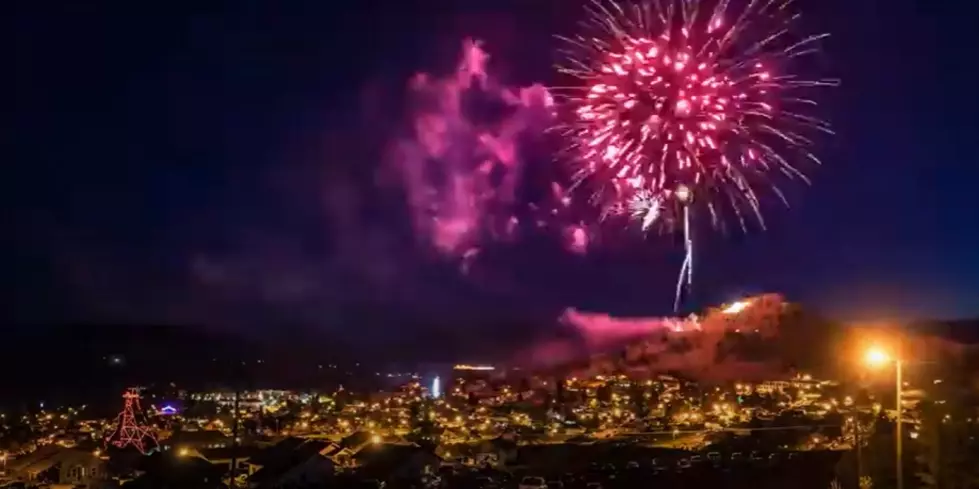 What if Montana Had the Largest Fireworks Display in the World?
Butte Fireworks - HazerBuilds YouTube
Here's what it would look like and how much it would cost if Montana put on the biggest fireworks display in the world.
Fireworks are tricky. Some people love them and spend hundreds of dollars to have their own holiday displays while others dread the anxiety and noise that accompanies the 4th of July and New Years.
Montana towns have thrown some pretty great displays over the years. The bigger towns, the smaller towns...just depends on the year. One of my favorite firework displays happened in Butte several years ago. It was incredibly cool to watch. (See the Butte video below.)
So what do the largest firework shows look like? Pretty amazing, but they're costly. In the United States, most of us are familiar with New York's New Year's Eve display which costs about $6 million bucks a year, give or take. Oddly, that's nothing compared to the most expensive shows in the world.
How much do the largest displays in the world cost? A LOT. Medium.com put together a list of some of the biggest and most expense shows. The locations are not surprising but the price tags are shocking.
Not the biggest, but the most expensive: Abu Dhabi, $20 million — "In 2009, Abu Dhabi broke the record of the most expensive fireworks with their display costing a massive $20 million USD and lasted 55 minutes."
Next on the list from Medium.com of expensive displays is also from the Middle East:  Kuwait, $15 million — "In 2012, Kuwait held an hour-long firework display that shot out 77,282 shells, costing $15 million."
Butte, Montana is another place that loves their fireworks, and in this video from 2016, you can see not only the home and neighborhood shows but the big city-wide display...
Another point of reference would be Disney's Magic Kingdom display which uses about $40,000 worth of fireworks with each show. Putting on a decent local show for a wedding or special occasion (provided you're allowed to), can cost anywhere from $1,000 to $5,000.
As with anything else, you can spend as much as you want for the extra wow factor. Fun, vivid memories can be expensive! Enjoy your 4th of July holiday and stay safe.
15 Important Fireworks Safety Tips
Don't become the story. To make sure your 4th of July celebration goes as smoothly and safe as possible, here are 15 fireworks safety tips from the National Safety Council. Look out for yourself and your friends and family this Fourth!
More From The Moose 94.7 FM