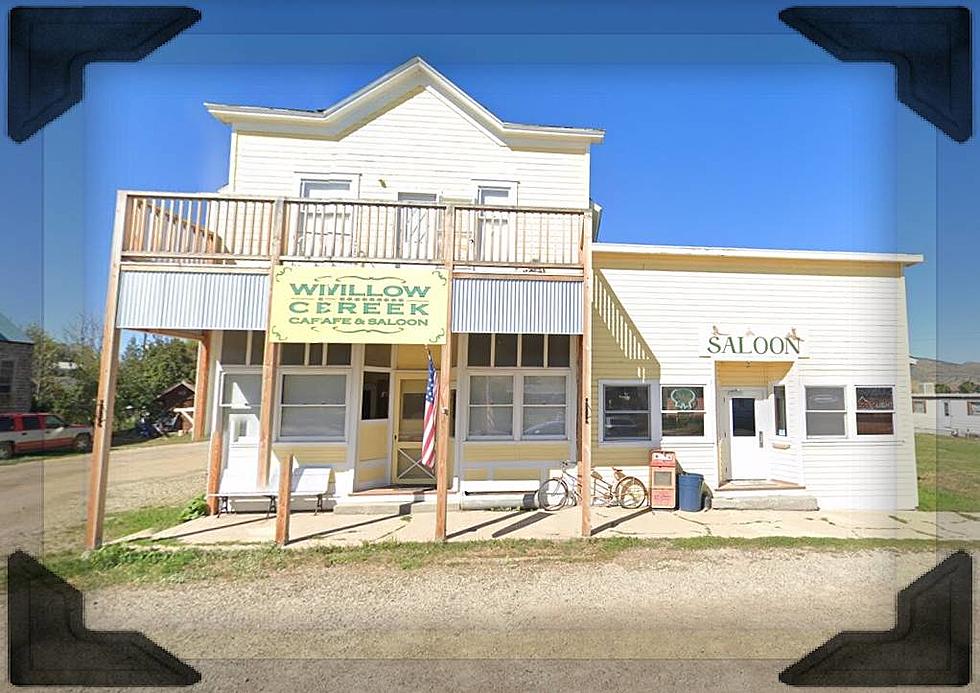 What? The Willow Creek Cafe Near Three Forks is For Sale?
Google Maps
I'm going to have faith that someone fantastic will buy this much-loved Montana café and saloon just outside of Three Forks with the tasty ribs. Seriously. Keep the ribs.
The Willow Creek is the kind of joint that just makes you smile when you roll up to 21 West Main outside of Three Forks. Sort of like a trusted, old friend who can cook and is happy to see you.
It appears this old friend is for sale and I didn't know a thing about it until today.
I'll admit that I haven't been out to the Willow Creek in at least a couple of years, but it seems that it changed hands sometime in early 2019. There's a picture on their Facebook page (from early 2019) of the front of the building with a "Congratulations" sign. The sign says: "Congratulations, Woolzie! New owner, same mouth-watering ribs. Sold by Laura Gilmore, Broker. Re/Max Mountain Realty".
The current Facebook page is titled: Woolzie's Willow Creek Cafe, with the handle @woolzieswillowcreek
So here are the details that are current on BizBuySell.com as of 11/24/21:
Location: Willow Creek, MT (just outside of Three Forks)
Willow Creek Café and Saloon
Real Estate: Large bar and restaurant
Square Footage: 5,760
Facilities: Building was built in 1920
Asking Price: $850,000
"Listing includes the real estate, business, and full traveling liquor license."
"This iconic, world-class restaurant boasts a newly remodeled dining area and full bar including a three-bed, two baths upstairs apartment for you, or rent it out for additional income."
Currently listed by: Carolyne Calvin of Keller Williams Montana Realty and co-listed with Jaime Edmundson of Keller Williams Montana Realty.
The details about this story were found on BizBuySell.com, a well-known commercial real estate platform. Although we still have a few questions, the website does state on ALL of their listings: "The information in this listing has been provided by the business seller or representative stated above. BizBuySell has no stake in the sale of this business, has not independently verified any of the information about the business."
Diary of a Wyoming Homesteader From Over 100 Years Ago
Taylor Barnette has a TikTok account where he shares 100-year-old diary entries from his Great Grandmother while showing what life looks like now on the very same ranch.
More From The Moose 94.7 FM