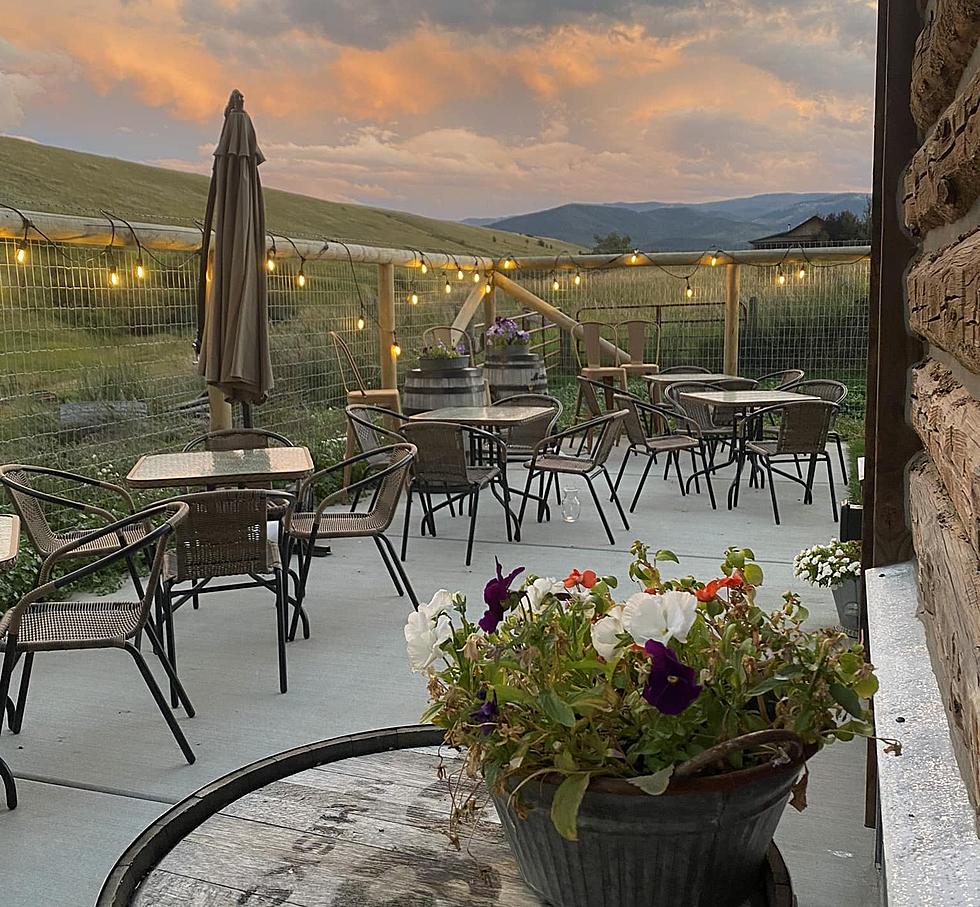 10 Of The Most Interesting Venues In Montana To Throw A Party
Venue - 1889 Barn Facebook
When you need more than 'just a big room' to throw a party, Montana has an incredible number of really cool options. From ranches to historic mansions, there are fun venues all over the state. We've put together a list of some of the best choices to throw a unique party of any kind.
This list came together via a combination of recommendations from locals who have used the venues, online reviews, and diversity of services offered. These are not strictly wedding reception rooms - these places are all different and some are more suited to a raging party with a rock band. It just depends what you're looking for.
1889 BARN - Gallatin Gateway, MT: Located just outside of Bozeman, the 1889 Barn is a newly restored, classy, small-scale venue for up to 20 people. Although it's indeed a smaller venue, if you're looking for beauty and authentic 'Montana' to have a dinner or party - this is the spot. There's even a spring creek running through the 21 acre property. Indoor and outdoor seating, on-site parking, and an all beverage liquor license with bartending services included in the rental.
CHAPEL THEATRE AT THE COLUMBUS CENTER - Great Falls, MT: The Chapel Theatre is part of the much larger Columbus Center on 2nd Avenue. It's a quaint room with lots of history, and obviously some chapel vibes. (Historic coffered ceiling, terrazzo marble floors and stained-glass windows.) The location is great, and the room can be fully catered for something like a corporate meeting/party, or a wedding reception.
THE ELM - Bozeman, MT: This venue is located in the heart of Bozeman on North 7th Avenue. It's primarily a music venue and is booked often for shows of all kinds. The money that went into the acoustics of the performance room is significant and if you're having a party with a band - consider this venue a prime option. It's new, has a liquor license, and also has a decent sized outdoor space that overlooks busy North 7th. The only drawback is limited on-site parking, but it's VERY close to tons of hotels.
MOSS MANSION - Billings, Montana: One of our favorite venues on this list, the Moss Mansion offers a little bit of everything 'Montana' for a party or reception. It's romantic and historic, being listed on the National Registry of Historic Homes. It was built in 1903, and they have their own events coordinator that can help plan and indoor or outdoor event. Dancing outside? Yes, please.
Cities in Montana That Have a Symphony Orchestra
Montana cities are packed with true, big city talent within their symphony orchestras and programs. We even have a support organization for all of the separate symphonies across the state. Treat yourself to a performance soon - you will not be disappointed.
Gallery Credit: mwolfe
Best Tips to Keep Halloween Safe in Montana: Trick or Treating, Parties and Costumes
Adults AND kids need all the 'tricks' they can get to be safe on Halloween. What should be a fun day of friends, candy and gatherings can also be wrought with bad weather and mischief. Using common sense and a few cool tricks can keep everyone a little more safe, so we can have more fun!
Gallery Credit: mwolfe
6 Candy Bars Nobody Thinks About Anymore, But Still Exist
Dots, M&Ms, Snickers...the candy aisle is jam-packed with options! But despite the fancy new flavors, these oldies are goodies - if you can find them and confuse the kids on Halloween.
Gallery Credit: Michelle Wolfe
More From The Moose 94.7 FM